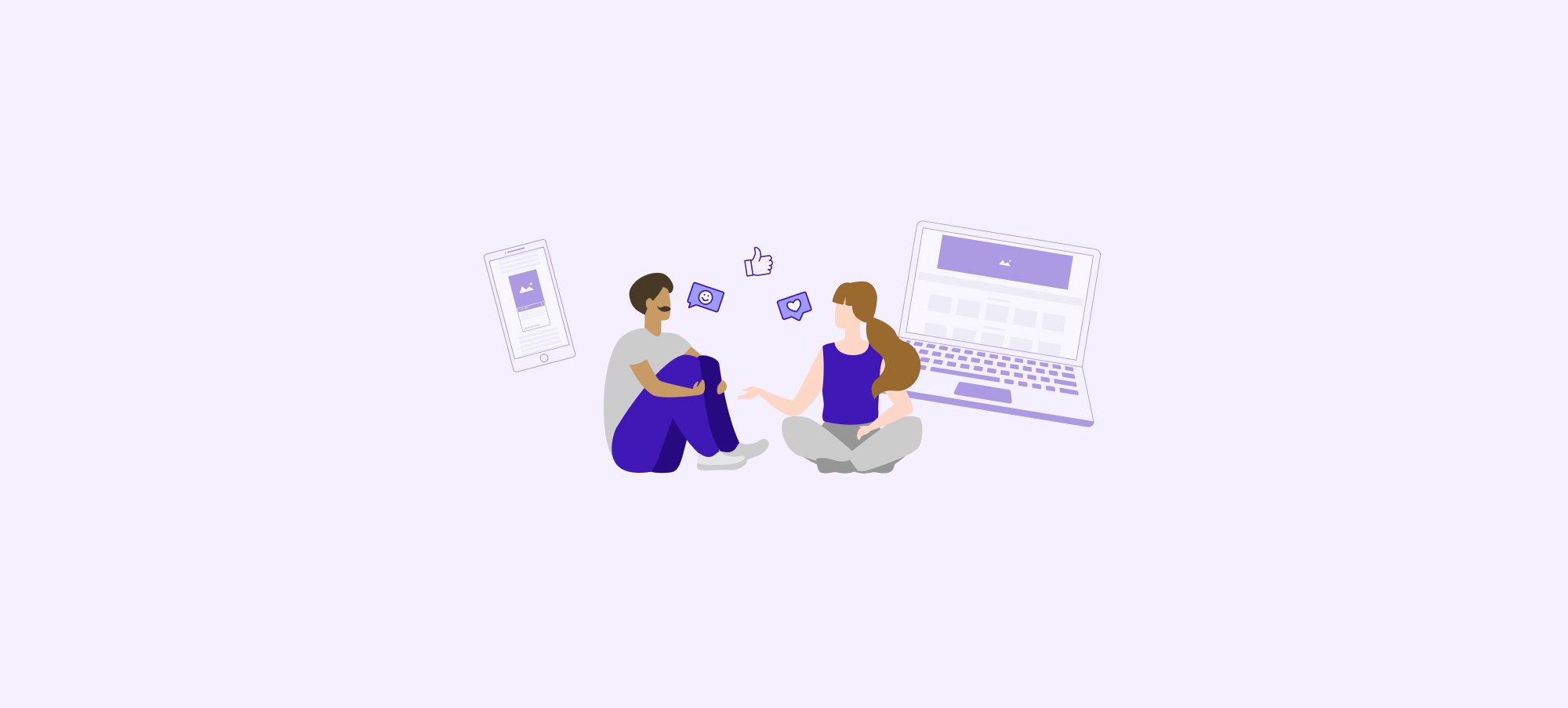 6 Benefits Of Digital Display Advertising
If you're looking for new ways to market your brand, you've probably considered digital display advertising.
These simple, eye-catching ads are designed for quick conversion and are a powerful marketing strategy for small businesses who want to reach an intended audience and build brand awareness.
They can be basic banners with a combination of text and images or they can include interactive formats like audio, video and animation. They typically appear at the top or side of a webpage and can appear on any kind of consumer-forward site.
Display ads are one of the most popular forms of advertising in 2021. Here are five reasons why:
Display advertising gives your brand a visual identity
Display-style ads are highly visual, allowing you to include graphics, a catchy CTA and your brand's own flare. Creating a captivating ad will help your intended audience familiarize itself with your branding, and if you choose to include a promo code or discount, it's an easy way to associate your brand with something of value to consumers.
Although the conversion rate is lower than search advertising, the reach is high.
Display ads create initial interest & build brand awareness
Where paid search ads only appear in the search engines of consumers who are already looking for your product or service, display ads get in front of consumers before they even realize they need what you're selling. This creates initial interest and the foundation for brand awareness amongst your targeted audience.
You can target your preferred audience
When it comes to promoting your small business, targeting the people who are most relevant to your brand is key. With display ads, you have the ability to segment based on geography, language, interests, gender, device used (i.e. desktop or mobile), and even income — ensuring your ads reach the right audience at the right time in the right place.
You can retarget your customers
Have you ever browsed a website, left it, and then seen an advertisement for that brand while searching for something else on Google? This is called retargeting, and you can run it with your own display ads.
Display retargeting allows you to reach customers who have visited your website and abandoned it without buying, encouraging them to return.
Success is easily measured
It's important to track and measure success so you know what's working and what's not. Display ads allow you to track key metrics, like how many times your ad has been seen and how many times it's been clicked, at all times.
If you want to try out a few different banner styles, you also have the opportunity to do A/B testing with different elements like text, images and colours so you know what works (and what doesn't) before you run your display ad.
Display ads are cost-effective
Unlike other marketing campaigns like native advertising and video, display ads are relatively inexpensive. There are Cost Per Impression (CPM) and Cost Per Click (CPC) ads, and both offer flexible payment terms and low costs — ideal for budget-conscious small businesses. On Narcity Campaign Manager (NCM), our CPM varies between $5 to $8.
If you choose to incorporate display advertising in your marketing strategy, you'll need a third-party platform that will let you advertise your products or services. With NCM, you can reach relevant customers on Narcity-owned web properties, like Narcity.com and MTL Blog. Our self-serve ads platform is designed to help local businesses like yours reach targeted audiences in their cities through an easy-to-use, cloud-based platform.
Interested in running display ads on NCM? Fill out this form, and our specialist will get back to you between 1-2 business days.
Have a question about running display ads on Narcity? Contact us!