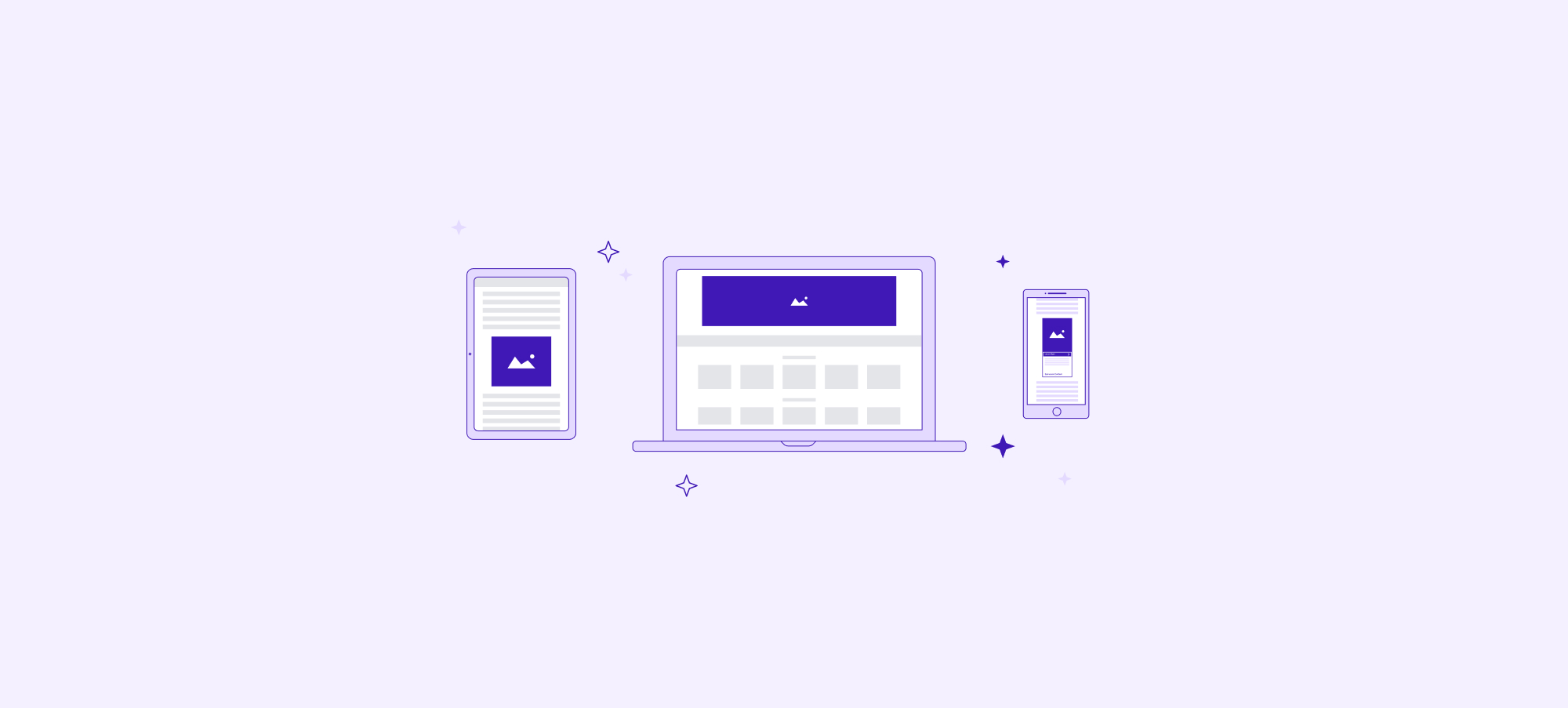 6 Tips to Help Create Captivating Display Ads
Did you know that the average person is estimated to encounter between 6,000 and 10,000 ads every single day? When it comes to marketing and advertising, it's easy to get lost in the clutter.
The good news is you don't need to be a graphic designer to create an eye-catching ad. With these tips and a little help from useful online tools, you can put together stunning, high-performing banners that will engage your audience and help you stand out from competitors.
Get colourful
Complementary colours (colours on opposite ends of the colour wheel) will make your ad stand out. For example, if your ad's dominant colour is green, choose red as your contrasting colour. If your dominant colour is orange, choose blue.
Choosing a minimal, contrasting colour palette will ensure your ad catches the eye of consumers. Pick two or three main colours and stick to them; if you choose more, your audience won't be able to focus on what's important.
Keep it simple
When it comes to ad copy, less is always more. Display ads should be clear and easy to read, so keep only the most important parts of your message. Try to stick to 10 words or less.
A good rule of thumb is to avoid all caps, cursive writing and text overlays; these elements are distracting and will likely drive consumers away.
Choose visuals wisely
Take time to consider the images you want to associate with your brand. Choose high-quality, organic-looking pictures from sites like Pexels, Unsplash and Canva that appeal to your target audience. Avoid stock images.
When you've found the image that best fits your messaging and your brand, ensure it doesn't obscure any of your ad's copy.
Avoid blank space
Overwhelming ads can confuse viewers and cause them to look elsewhere, but the same negative effect can be said for ads that look bare.
If you have a lot of blank space on your display ad, fill it. Include your value proposition — things like discounted prices, promo codes or free shipping — to engage consumers and encourage them to click.
Don't forget a call to action (CTA)
CTA buttons have been known to increase click-through rate, so when you add yours, make sure it's clear, easy to read and unmistakable. Use a maximum of three words (sign up now, register now, learn more) and choose a bold, contrasting colour to make your words stand out. Don't let popular belief fool you: red CTA buttons don't always perform better. Instead, choose a colour that contrasts well with the rest of your ad.
Once you've finalized how your CTA button will appear, double-check your links to ensure they're working properly.
Use helpful & easy-to-use online tools
Don't have a graphic designer on your team to create eye-catching display ads? No problem. There are tons of useful, easy-to-use and often free resources available at your fingertips like Canva, Photoshop and Wordstream.
There's no one good way to create a display ad, so take time to experiment with different ideas, colours, copy and templates. With these tips and a little help from useful design tools, you'll have a captivating advertisement in no time.
As experts in display advertising, Narcity Media can help you with your next digital campaign. NCM's self-serve ad platform is designed to help businesses like yours reach the right audience at the right time through an easy-to-use platform.
Reach out to us if you have any questions!