4 Display Advertising Platforms For All Types Of Businesses
In today's online consumer culture, digital advertising has become the way to go when it comes to marketing your business. Some may even say it's necessary to grow your brand.
It allows you to get your message out to consumers and grow your online presence, and if you want to stay competitive, you'll need to have a good understanding of the different digital strategies available to you.
Display advertising is a good place to start.
If you've ever scrolled through a website and noticed square or rectangular ads on a sidebar, banner or in the middle of a page, you've seen display advertising. They're simple, eye-catching and designed for quick conversion.
In order to run a display ad, you need a third-party platform that will let you advertise your products or services on websites. The good news is that there are many different self-serve options to help you.
With Narcity Campaign Manager (NCM), you can display your ads to the right audience at the right time with impression-based display banners or videos. You can also use Snapchat Ad Manager, Facebook Ads and Google Ads.
If you're not sure which advertising medium is the best fit for your business, understanding three of the most popular, as well as NCM's simple and customizable self-serve ad platform, is a great first step.
Snapchat Ad Manager
Fewer younger people are using Facebook — and many are heading to Snapchat instead. The unique social media marketing approach of Snapchat lies in its immersive and engaging ad formats. Add in fun text elements and ads that take the entire screen of users (allowing for easy interaction), and it's clear that this is the place to be if you're looking to get in front of Generation Z.
You can also add CTAs (call-to-actions) to your ads and include area-specific filters to drive more brand awareness.
But while Snapchat Ads are undoubtedly eye-catching, limited text space, lack of analytics and a limited lifespan on ads (they can only live for 24 hours and there are no re-sharing options to other social platforms) are some of the downsides to using Snapchat for advertising.
Narcity Campaign Manager (NCM)
If you find yourself wondering which self-serve advertising platform is right for you and your business, consider where you want your ads to be seen, and by whom. NCM allows you to advertise in a brand-safe environment, reaching our engaging audience mainly made up of Generation Z, Millennials and Baby Boomers.
With the use of display, native and video advertising, NCM allows you to reach your customers on Narcity-owned sites built for high viewability — Narcity and MTL Blog — wherever they are, whenever you want.
However, compared to other self-serve advertising platforms, NCM has less in-depth targeting capabilities and reporting features available to advertisers as it's still a new platform.
Facebook Ads
It's no secret that Facebook Ads has become one of the leaders in pay-per-click (PPC) advertising. With almost 2.85 billion monthly active users, there's no doubt the social giant has a big advantage over smaller social networks in terms of size of reach.
The platform offers a wide range of targeting options and other advanced features to fit all business goals (some of their audience targeting capabilities include location, interests, behaviours, custom and lookalike audiences and demographics) and they also offer a variety of ad formats to reach users wherever they are on Facebook.
Even though Facebook has billions of active users, it's important to note that their audience is older and ageing, which can impact the performance of a campaign. Being one of the most popular PPC advertising platforms, it has slowly become a saturated ad market and the cost has been increasing every year.
Google Ads
Google Ads, is Google's advertising system where businesses bid on keywords in order to target their audience more precisely and have their ads displayed at the top of Google's search engine results page.
Advertisements are typically text-based and tend to perform well for businesses looking to compete with larger companies who might consistently rank at the top of Google's search engine results page. Advertisers can quickly create a campaign that has many targeting features (demographics, retargeting, keywords, etc.) and detailed campaign reports.
The main downside to using Google Ads lies in its CPC inflation. The platform runs on a pay-per-click (PPC) model, meaning you have to pay every time a visitor clicks your ad. With increased competition for ad space and an ever-changing world of advertising, cost-per-click (CPC) can increase with CPC inflation.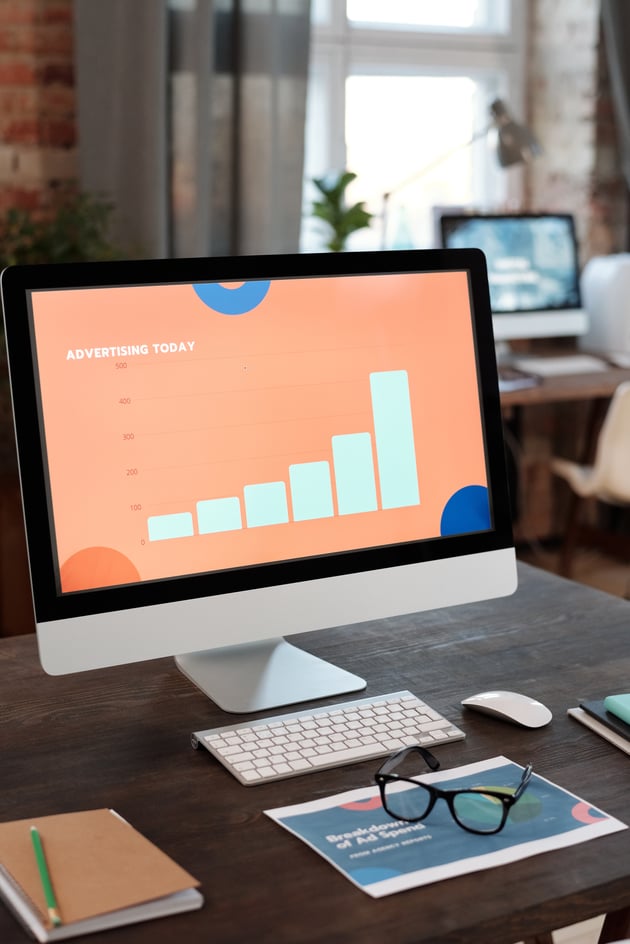 Whichever self-serve ad platform you choose, using one will allow you to take control when it comes to advertising your business and tracking your display advertisement's performance.
NCM's self-serve ad platform is designed to help local businesses like yours reach the right audience at the right time through an easy-to-use platform.
Reach out to us if you have any questions!