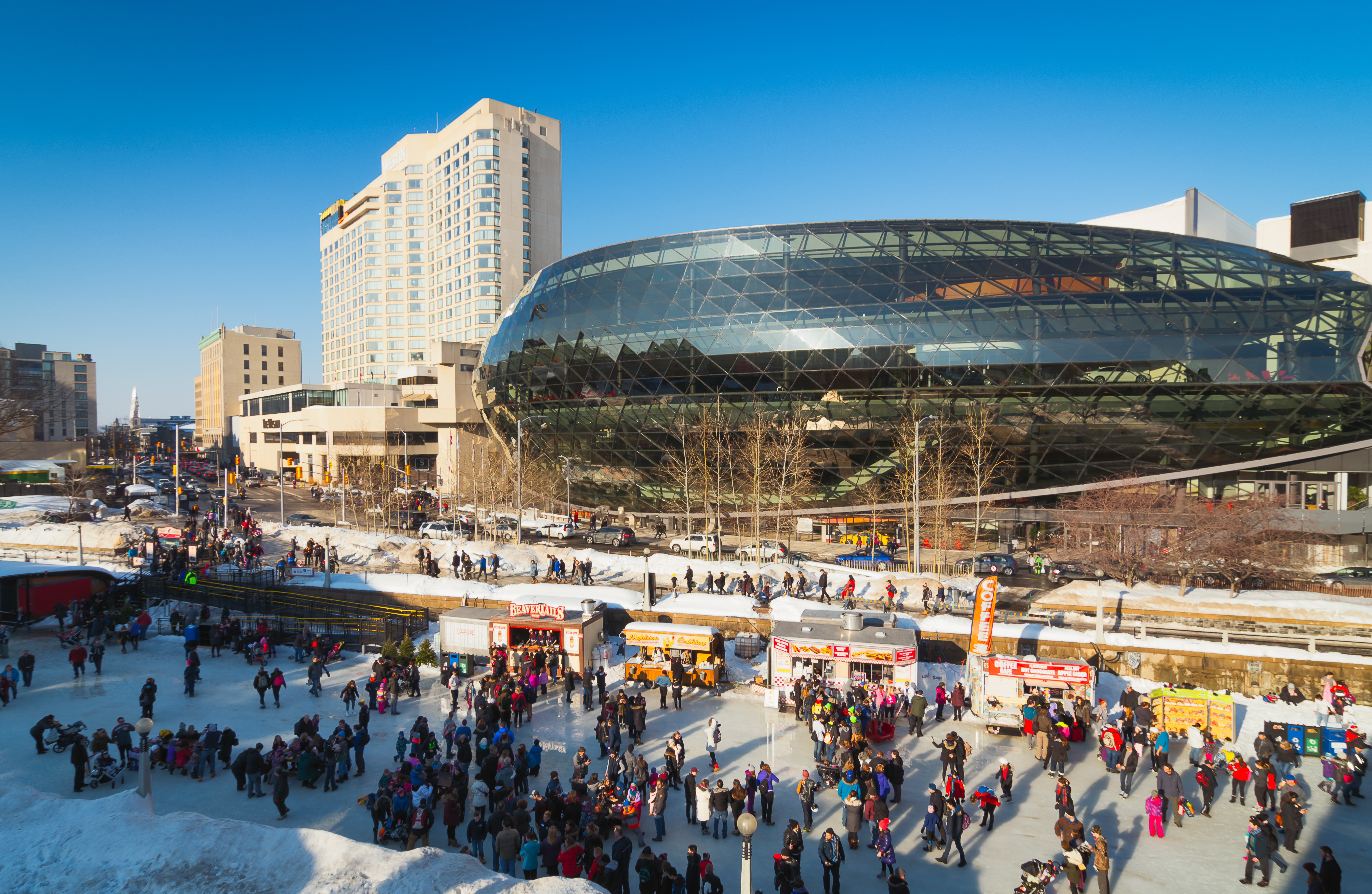 Reaching A Specific Audience Through Detailed Targeting & Intentional Content
For the past four years, Narcity has had the pleasure of working hand-in-hand with Ottawa Tourism to help promote the region and its varying seasonal campaigns. As an organization specializing in destination marketing, Ottawa Tourism's main goal is to challenge the capital's perception in the minds of Canadians, and portray Ottawa as being much more than the city you visit on a class trip.
Ottawa is quite a vibrant and unique city, with lots of beauty, culture and activities to explore. The challenge is to entice Canadians from all over the country to come to Ottawa and discover that uniqueness for themselves. This is where Narcity's partnership comes in: typically, we encourage our users to do so by creating curated listicles framed around Ottawa Tourism campaigns, such as their 2018 Outdoor Spring campaign, which promoted outdoor activities in the National Capital Region. Although this strategy has worked in the past, for the Winter 2019 campaign, we were faced with a new request and therefore decided to tackle it in some new ways.
For the Winter 2019 campaign, Ottawa Tourism's request was simple: target potential and existing Ottawa visitors through different digital elements. In order to do so, we made the best use of the audience we'd built up over the entirety of our partnership up to that point.
Articles with intentions
The main component we put forward was editorial content. We produced a total of four articles, targeting two main markets: users in Montreal and users in Toronto.
We also identified two distinct user groups in each market: users who have showcased an interest in the city of Ottawa in the past by engaging with previous Ottawa content, and those who have never engaged with previous Ottawa content and thus, being potential visitors.
This is how it was divided:
- Users in Montreal & Toronto who have interacted with Narcity Ottawa's content in the past (called "returning visitors")
- Users in Montreal & Toronto who have never interacted with Narcity Ottawa's content on Narcity (called "new visitors")
With the help of Facebook's pixel, these custom audiences were created from people who visited the Narcity website and engaged with past content produced for Ottawa Tourism. Once we knew the audiences, it was simply a matter of creating custom narratives that could best appeal to each.
Targeting returning visitors was done primarily by focusing on Winterlude, Ottawa's winter festival. For 2019's edition, the festival showcased its first-ever Winter Pride Festival, which included an Ice Cabaret, a burlesque show, and even an outdoor commemorative march to celebrate the partial decriminalization of homosexuality in Canada.
Naturally, we honed in on this brand new aspect to highlight and showcase to readers who were already familiar with the annual festival. Winterlude has been a tradition in Ottawa for many years, and so we knew that visitors who were already aware of everything the event had to offer would have less of a chance of engaging in content that simply reframed what they already knew. The "newness" of the Winter Pride Festival, combined with the meaning behind it, was the perfect way to alert and entice returning visitors.
In order to target new visitors, we looked at the success of our previous listicles. Narcity is best known for creating "bucket list" articles, and considering we'd enjoyed a measure of success with listicles in past Ottawa Tourism campaigns, we decided this could be an interesting route to go down for new Ottawa visitors.
For the listicle content, we created bucket lists of things to do in Ottawa for the perfect weekend getaway. While this type of content is incredibly valuable to any type of user, we knew it would be more valuable for someone who has never been to Ottawa before. Navigating a new city can be overwhelming, and so a clear cut "bucket list" guide can be a useful tool in the arsenal of someone who is already considering exploring Ottawa for the first time or a great way to introduce all the fun things a new city has to offer for someone who was previously unaware.
All four articles were shared and amplified via Facebook.
Giving the articles a dedicated experience
Another main goal of the campaign with Ottawa Tourism was to entice users to book a trip to discover the city. An additional way we supported this goal was through the use of a microsite on Narcity.com, which we called a Branded Hub.
Ottawa Tourism's website is all about helping users plan their travels to the city. To do so, they categorize their content under subtopics, such as things to do, events, restaurants, and hotels. We were able to mimic this experience on our own hub, with a Narcity spin.
Navigating through Hub's different "discover" tabs would instantly redirect users to Ottawa Tourism's website, and the Hub also allowed users to book their hotel accommodations directly therein. In this way, we made it easier for users to not only browse through the fun content we'd produced but made booking a trip to Ottawa easy. The Hub also allowed for traffic redirection towards Ottawa Tourism's pages.
The Branded Hub was developed for both desktop and mobile, as 80% of our users browse Narcity through their hand-held devices.
Followers got to control our Instagram Stories
We also explored Instagram Story content on this campaign which was separate from our editorial content strategy. We did not follow the aforementioned targeting strategy; instead, this aspect of the campaign was meant to complement rather than directly support editorial. As, at the end of the day, we were promoting Winterlude and we knew that a visual component would help showcase the fun and beauty of the event to our users firsthand.
In order to really get our followers further immersed in the many events taking place during the festival, we collaborated with two Narcity Ambassadors and had them witness the winter magic first-hand and document their experience! @ConsumedbyCarlo and @Tamtam_yogi took over our Canada and Quebec Instagram accounts for an entire day where they drove to Ottawa and asked our IG followers to participate through Polls to help them plan the perfect weekend getaway. With a ton of activities to choose from, our users were able to pick and vote for every single activity that Carlo and Tamara had to do, from what to eat to attraction to check out!
Campaign Results & Takeaways
- Almost 47,000 total reads
- Over 4,200 clicks back to Ottawa Tourism's website
- Close to 2.7 million Facebook ad impressions
- Over 800,000 total impressions on the Instagram Stories
Ottawa Tourism has always been and remains one of Narcity's top partners today. Their objectives are well in line with our travel content direction, making this partnership a perfect marriage.