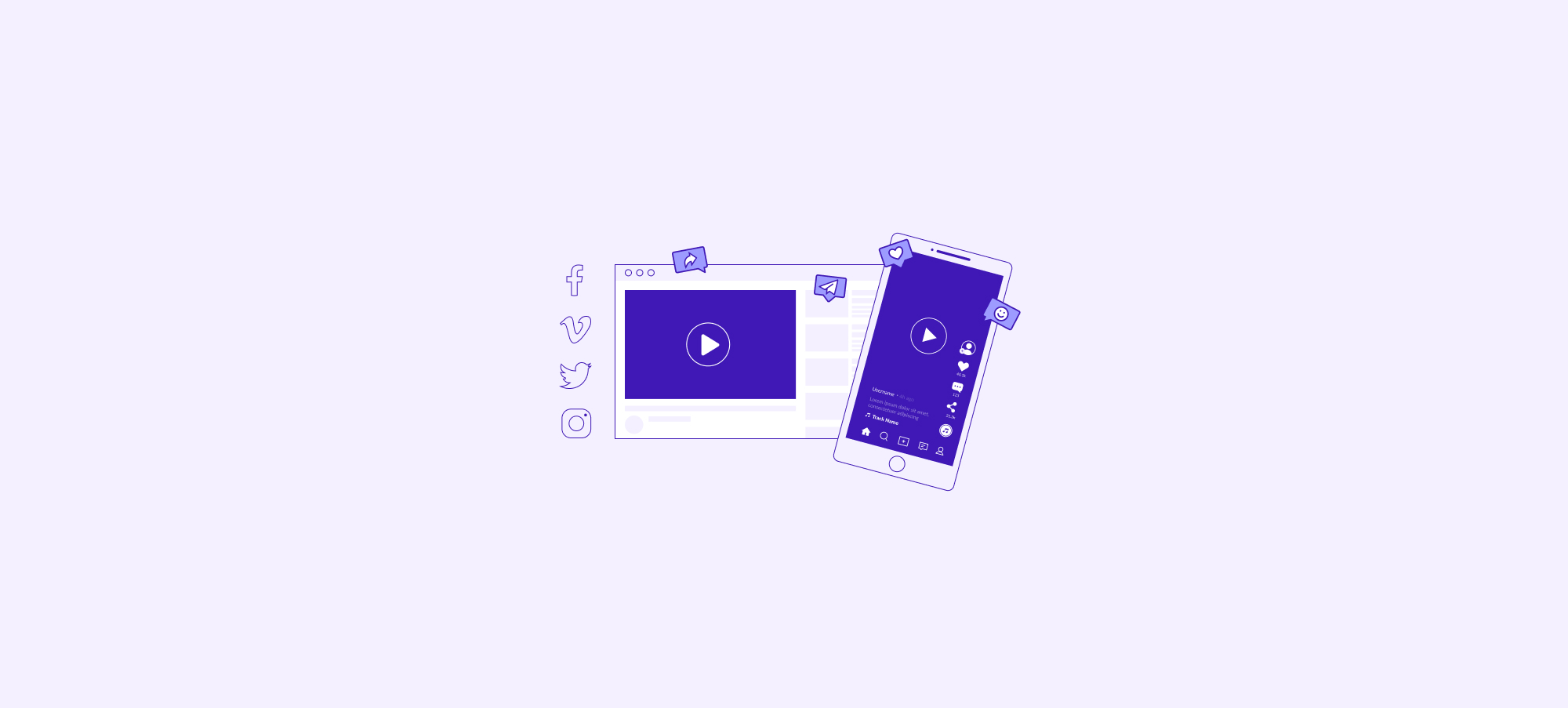 Why Leveraging Video Content Is More Important Than Ever On Social Media
If a picture is worth a thousand words, a video is worth more than a million.
Social video content has exploded over the last few years. Every single day, 100 million hours of videos are watched on Facebook alone. Whether it's through YouTube, Facebook, Instagram, TikTok or even Twitter, today's digital audience is hungry for content, and video provides an engaging, impactful and versatile strategy to capture their attention.
If you're not yet leveraging video in your marketing strategy, you should be. And if your target market includes Millennials and Gen Z — the most avid video watchers — then you're already missing out.
From encouraging high retention to providing a strong emotional bond with consumers and more, there are plenty of reasons why small businesses should leverage video content in their next social media campaign.
Video builds brand awareness, trust & credibility
Video is a great medium for building trust with your audience because it can feel more authentic and transparent than a piece of written content. By leveraging the power of visual storytelling, you can showcase your brand's personality clearly and help build a connection with consumers that will, in time, deliver conversions. The more passion and authenticity you convey in your video, the higher your ROI will likely be.
It encourages engagement & higher retention rates
People find videos more entertaining and easier to remember than text. In fact, viewers retain 95% of a message when they watch it in a video compared to just 10% when reading it in text, proving that videos don't just grab your attention — they keep it.
Video provides strong emotional connections
Videos can make us laugh, cry and connect more than any other medium, so it makes sense that they captivate our attention better than anything else.
Done right, video content builds a strong connection between the brand and the viewer, inspiring feelings like curiosity, sadness, passion, nostalgia or fear, and this emotional investment can convert a viewer into a paying customer.
It's what consumers want
Studies show that 56% of 25 to 34-year-olds (Millennials) and 57% of 18 to 24-year-olds (Gen Z) want to see videos from the brands they support. Having a pulse on what these age groups want — eye-catching, visual and engaging content — is key to ensuring your brand doesn't miss out on business.
If video content isn't a significant part of your marketing strategy, now's the time to change that. Narcity Media can build and develop video production and distribution for your brand.
Contact us to learn more.