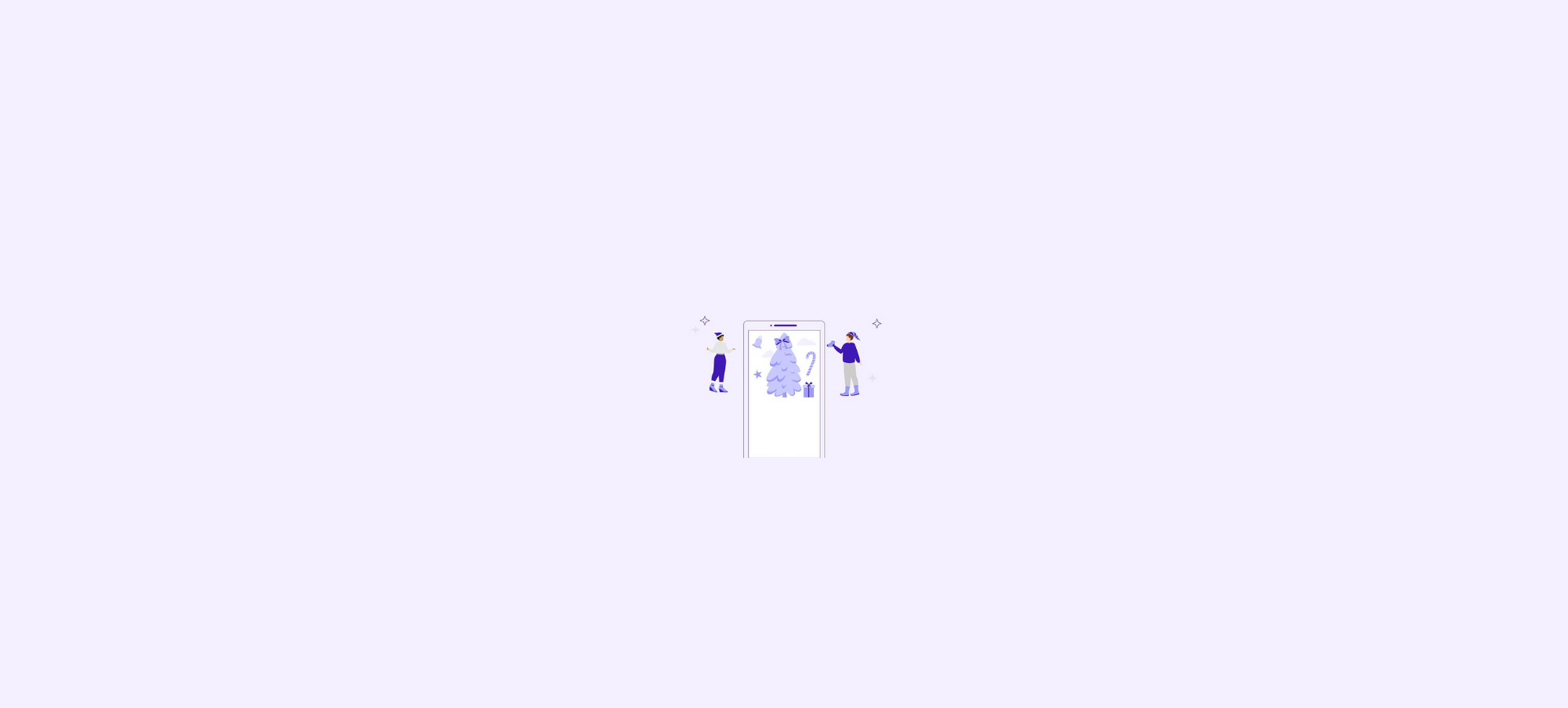 Narcity Media's favourite 2021 Holiday Campaigns
It's the most wonderful time of the year, yet for a digital media company, the holidays are also the busiest time of year. It can sometimes be a challenge to work on so many campaigns within the same timeframe - but despite our busy schedules, this is our favourite time of year! Some of our most successful and memorable campaigns have been launched during the holiday months, and this year is no different.
I spoke to a few members of our team and asked them what their favourite holiday campaign was from 2021 and why it stood out for them. Here's what they said:
Starting off with Brittany – she is the Senior Editor in Studio – and her favourite holiday campaigns: the Giant Tiger listicle review and the listicle review for Québec Cité.

"Personally, I've really enjoyed watching the Studio take on more reviews. Not only are they fun and engaging reads, but the fact that they're full of first-hand information about the writer's own experience means they offer a lot of value for our readers. I think it's a great article type to help our audience feel even more connected to us."

"Our Editor, Jen actually wrote this first Giant Tiger listicle review herself, and then our freelancer Elisha wrote this second Giant Tiger listicle review."

"I mean, who isn't interested in getting last-minute gift ideas during the holidays? And Giant Tiger is so accessible for most Canadians, and fairly priced, that it was a great fit. Both reviews read very organically."

"Another honourable mention is this gorgeous activities listicle for Québec cité. The packaging is so aesthetically pleasing and ultra festive that you can't help but want to read it. The title is so on-brand and fun too. The listicle reads super well, and it mirrors exactly the type of content the Editorial team posts organically."
"I feel like all three of the articles above just really help get readers in the festive mood, and they're valuable reads (holiday gifts to buy or festive activities to do)."
Next, we have Ariane – the Senior Social Media Editor – and her favourite holiday campaign, for our Interac client.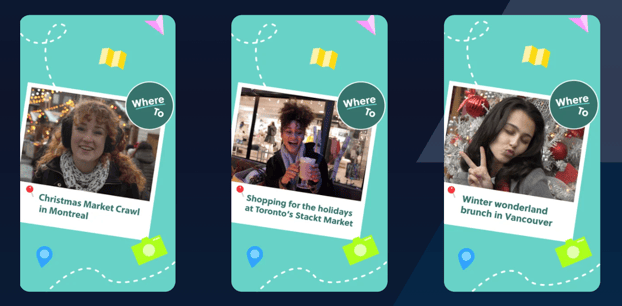 "I would have to say that my favourite holiday campaign this year was Interac. It was a complex campaign with a lot of content elements, which meant a lot of collaboration within the different Narcity teams and with our freelancers."
"I think it came together beautifully and it was a great continuation of last year's campaign. Being able to showcase local spots and shine some holiday magic on our website and on our social platforms was fun. I think our audience enjoyed it."
Louie's favourites were Canada Beef and Netflix in your Neighbourhood. Louie is an Editor at Narcity Media and this is what they had to say about their favourite holiday campaigns of 2021.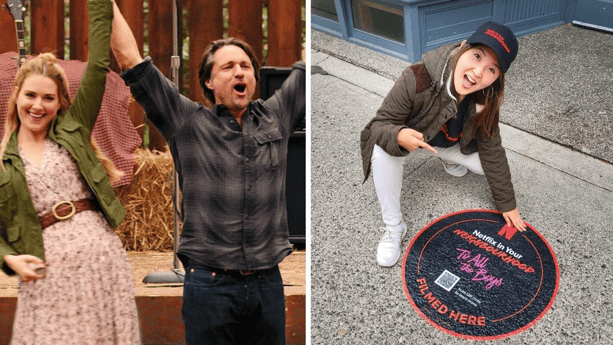 "So I really enjoyed working on our campaign for Canada Beef. The client wanted to showcase their beef Wellington recipe, and we were able to create a really organic article that simultaneously hit the client's brief, but also provided some great value to the reader."
"The campaign with Netflix to promote their new Netflix in your Neighbourhood site was also really good to work on. It combined the themes of Netflix-binging over the holidays, tied to some blockbuster shows, and then made it feel local by talking about the filming locations in Canada. How simple Canadian locations are transformed into iconic US locations is an endlessly fascinating topic (even for this Australian). The article had a lot of organic interest while sticking to the client's brief."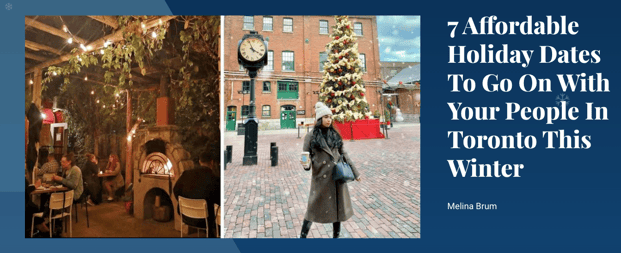 Finally, our Senior Client Success Specialist, Jennifer, agreed with Ariane in saying that her favourite holiday campaign of the year was Interac.

"I loved the fact that it was a national campaign and featured content that focused on Vancouver, Montreal and Toronto, individually. I also enjoyed the messaging of sharing the magic of the holidays with friends and family. Especially during these difficult times, it was nice that the campaign focused on spending time with loved one's – because it's something we can all relate to."

It was a lot of fun learning about which holiday campaigns stood out to our NM team members, and how they differed from one another – both the reasonings and the campaigns themselves. Which one was your favourite?

At Narcity Media, we deal with a wide range of clients, all with different expectations and goals in mind. Although our team essentially uses the same process to build each campaign – some may require more time and more team members – every campaign is very unique to each, individual client. What's also unique: the campaigns are interpreted by our audience. So you never know which campaign will resonate most with our audience and which will be considered as "favourites". This is definitely the fun part.
If you wish to book a campaign with Narcity Media in 2022, reach out to our Client Partners!