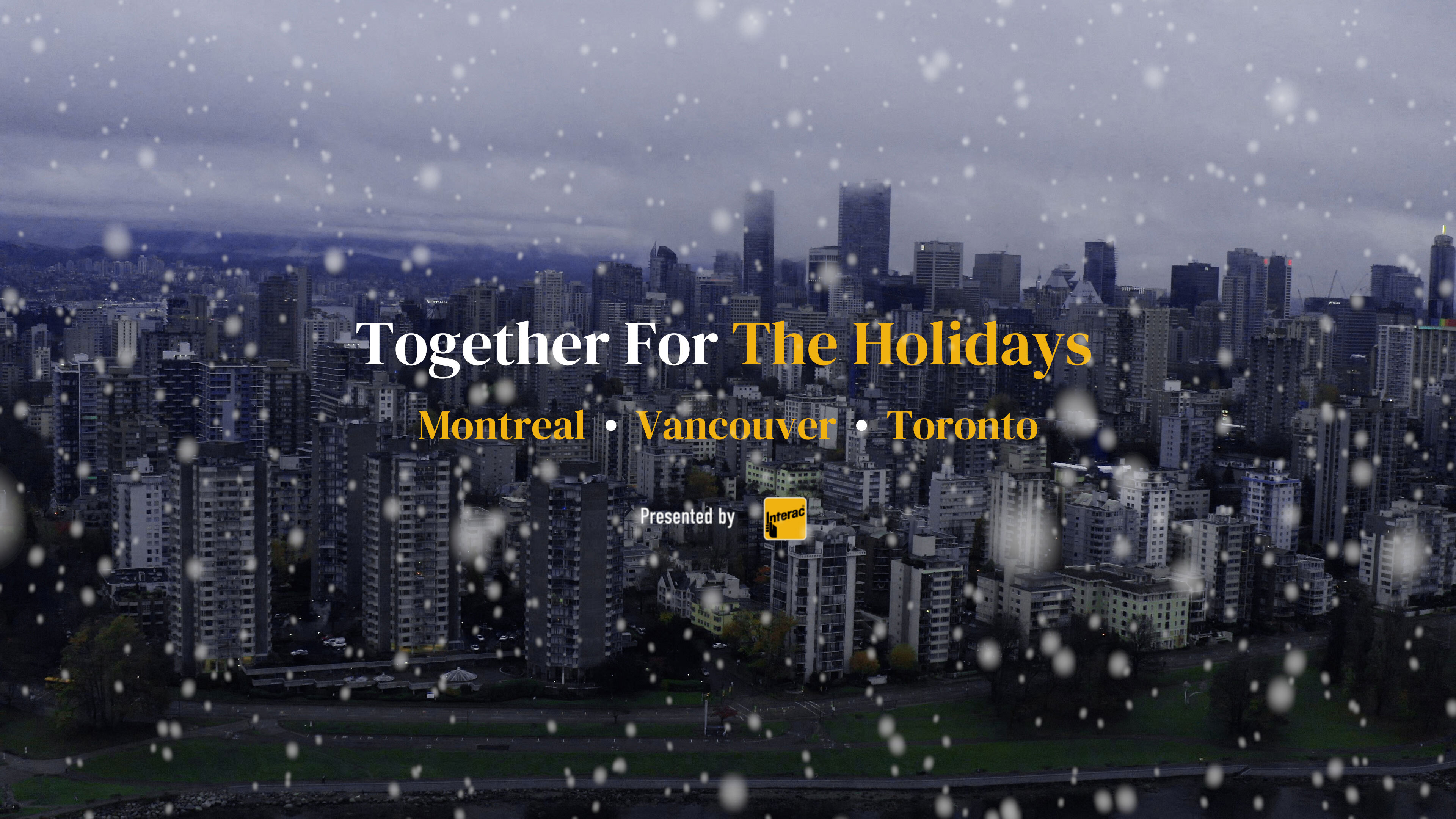 Narcity Media & Interac Partner To Encourage Shopping Local This Holiday Season With The 'Together For The Holidays' Campaign
This holiday season, Narcity Media and Interac have partnered to produce the Together for the Holidays campaign in support of local businesses across Canada and to encourage consumers to shop local. The campaign, which includes a video and an article series, is produced by Narcity Media's Content Studio team and sponsored by Interac. All content produced in this campaign lives on Narcity's central hub. The campaign runs from December 4 to 31, 2020.
As the world continues to contend with COVID-19 and many parts of Canada are under lockdown, small businesses are struggling to stay open and make ends meet. No doubt, the holiday season is a big revenue generator for small businesses, which is why Narcity and Interac wanted to raise awareness of small businesses in our local communities and encourage shoppers to shop local.
This year, there's no doubt that the holidays will be filled with contactless payments. The Together for the Holidays campaign promotes Interac® Debit and Interac e-Transfer®, which give shoppers worry-free options to buy whatever they want, whenever they want.
Video Series
As the hero pieces of the Together for the Holidays campaign, the video series aims to highlight small businesses in Toronto, Montreal and Vancouver. The series features three videos, each with a different host, who themselves are small business owners. Each host spotlights a unique small business within their community that they love and are passionate about.
The video series is a visual representation of the resilience on display by small businesses. They aim to show how small businesses are pivoting and adapting during COVID-19, and in one case, building a business from the ground up in response to the pandemic.
Article Series
The article series of the Together for the Holidays campaign follows a similar theme as the video series, in that it aims to highlight unique small businesses around Canada. From jewellery boutiques to farms that offer breakfast boxes, the article series, which will be available in both official languages, highlights self-starting entrepreneurs who are amplifying their businesses during the pandemic and innovating to add complementary streams of their income.
There are approximately 1.2 million small businesses in Canada. The Together for the Holidays campaign is Narcity Media and Interac's recognition of their hard work, dedication and resilience through these tough times. The campaign recognizes that small businesses need their communities' support, and encourages the Narcity audience to shop local by highlighting some unique options this holiday season.
For more information about the Together for the Holidays campaign, Narcity Media's other sponsored content partnerships or if you'd like to partner with us, reach out to us.
Happy Holidays!