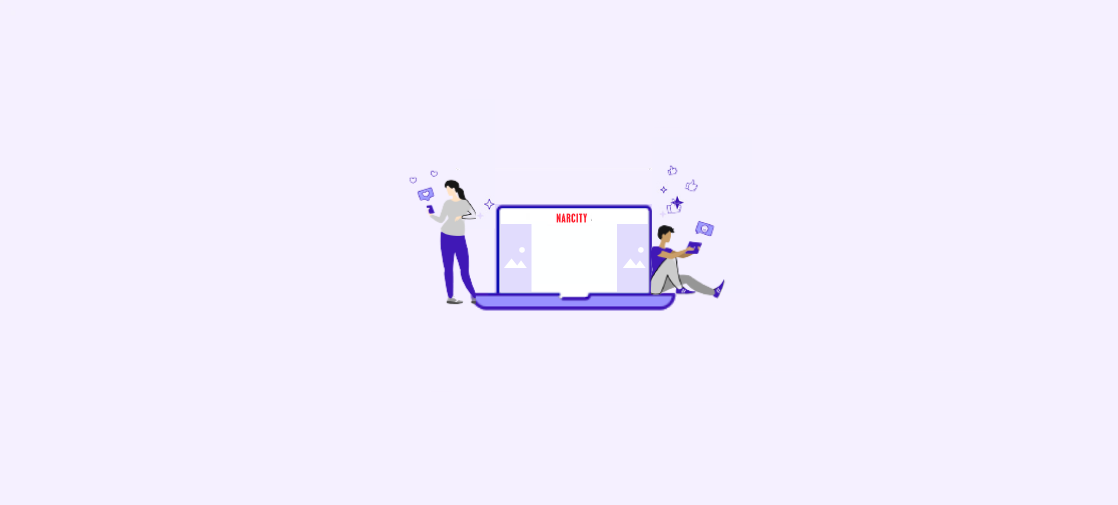 Takeover Skins Are Now Available Through NCM, Here's Why That's Good For Your Business
If you want to stand out amongst the clutter of online advertising, you're probably seeking more engaging, creative ways to get your message out to the right people, at the right time.
Now available through Narcity's self-serve platform, NCM, takeover skins are a powerful, high-demand advertising strategy for small businesses who want to reach an intended audience and build brand awareness through a truly personalized campaign.
It's no secret that the industry is constantly changing - and fast. To be successful in this business, it's important to stay ahead of the game and seamlessly evolve with the changes. So, let's take a look at how the marketing industry will continue to evolve this coming year.
What's a takeover skin, anyway?
A takeover skin is a high-impact ad that acts as a background to website content. The largest banner format in online advertising, these full-page ads make use of a web page's leftover blank space to help businesses get their message across in an eye-catching, engaging, and memorable way.
Compared to banner ads, takeover skins draw more attention and typically get more interaction.
Even if you haven't created one for your own business before, you've probably seen takeover skins on websites across the internet, like Narcity.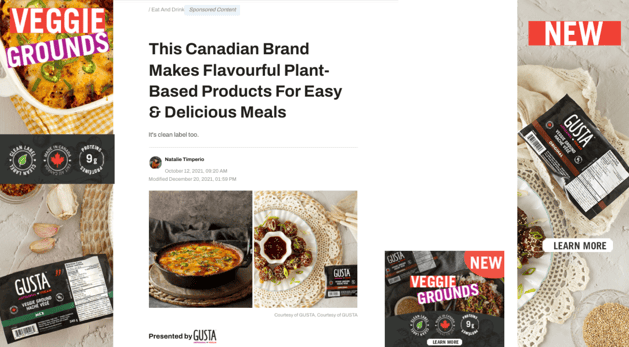 Why are takeover skins beneficial for my brand?
A high-impact alternative (or complement) to smaller banner ads, takeover skins are great for reaching larger audiences and driving traffic to your site. Available on Narcity's sponsored and non-sponsored articles, they maximize visibility and with a smart, colourful design, they inspire readers to click.

Because takeover skins use the full width of a web page, your message is seen by every visitor. This exclusivity helps to increase click-through rate (CTR) and brand awareness.


Through

NCM

, you can keep track of your takeover skin's success through key metrics like clicks, CTR, and impressions delivered.

Quick tips for ensuring your takeover skin stands out on Narcity
Takeover skins on Narcity are aimed at desktop users, this means that the dimension of your skin should be 2000x1200 pixels. It's also important to keep in mind that the file size must be no bigger than 400kb and no smaller than 200kb to ensure no visible loss in image quality. Animation isn't supported on Narcity takeover skins at this time.


You can target your takeover skin's language, category, and location through

NCM

.


Avoid repetition. Using the same repeated message creates a negative user experience. Instead, aim for messaging that's clever, engaging, and clear.


Use your takeover skin as an opportunity to support any smaller banner ads you may also have on the page. Instead of repeating the same messaging seen in the other banner ads, let your takeover skin's message complement it.


Always keep your intended audience in mind when designing your takeover skin. Narcity's audience is largely made up of Gen-Z and Millennial readers. Targeting these demographics with your design will help ensure the success of your campaign by creating a more enjoyable brand experience for potential customers.
Ready to get started with your own takeover skin on Narcity? Our self-serve platform, NCM, makes it easy to book, manage and modify your campaign — no technical knowledge required.
If you have questions about getting started with skin takeovers as a small business, reach out to us!