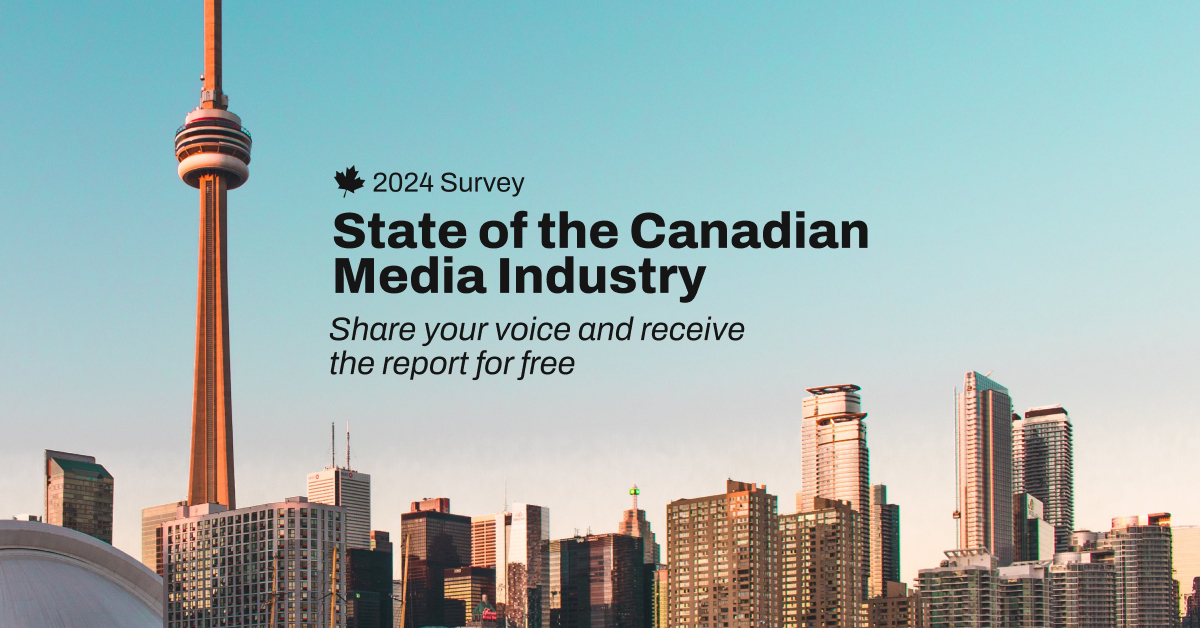 Our 'State of the Canadian Media Industry 2024' Survey Is Now Live
As we bid adieu to 2023, a year marked by unprecedented changes in Canada's media industry, we wanted to take a moment to take a step back and look at where the leaves landed.
Our first edition
Our 'State of Canadian Media Industry 2024' survey is our first edition and we think the timing could not be more important. We are taking it upon ourselves to collect crucial insights that give us a better understanding on the state of advertising within the media industry moving into the new year.
Here's what's in store for you:
20 questions that help us shape a narrative around the state of the industry

All participants will receive our free report including top insights around:

🎯 Advertising Priorities in a Changing Market

💡 Predictions on Media and Ad Landscape Evolution

📊 Socio-Economic Impact on Marketing Budgets

and much more!

We are looking for participants that fall into the following sectors:

Media

Advertising

Public Relations

Any business that has advertised on a local media outlet this year
Your perspective is a vital piece of this puzzle. By sharing your views, you're not only contributing to a broader understanding but also helping shape the future of media in Canada.
The survey closes on November 30th, 2023.