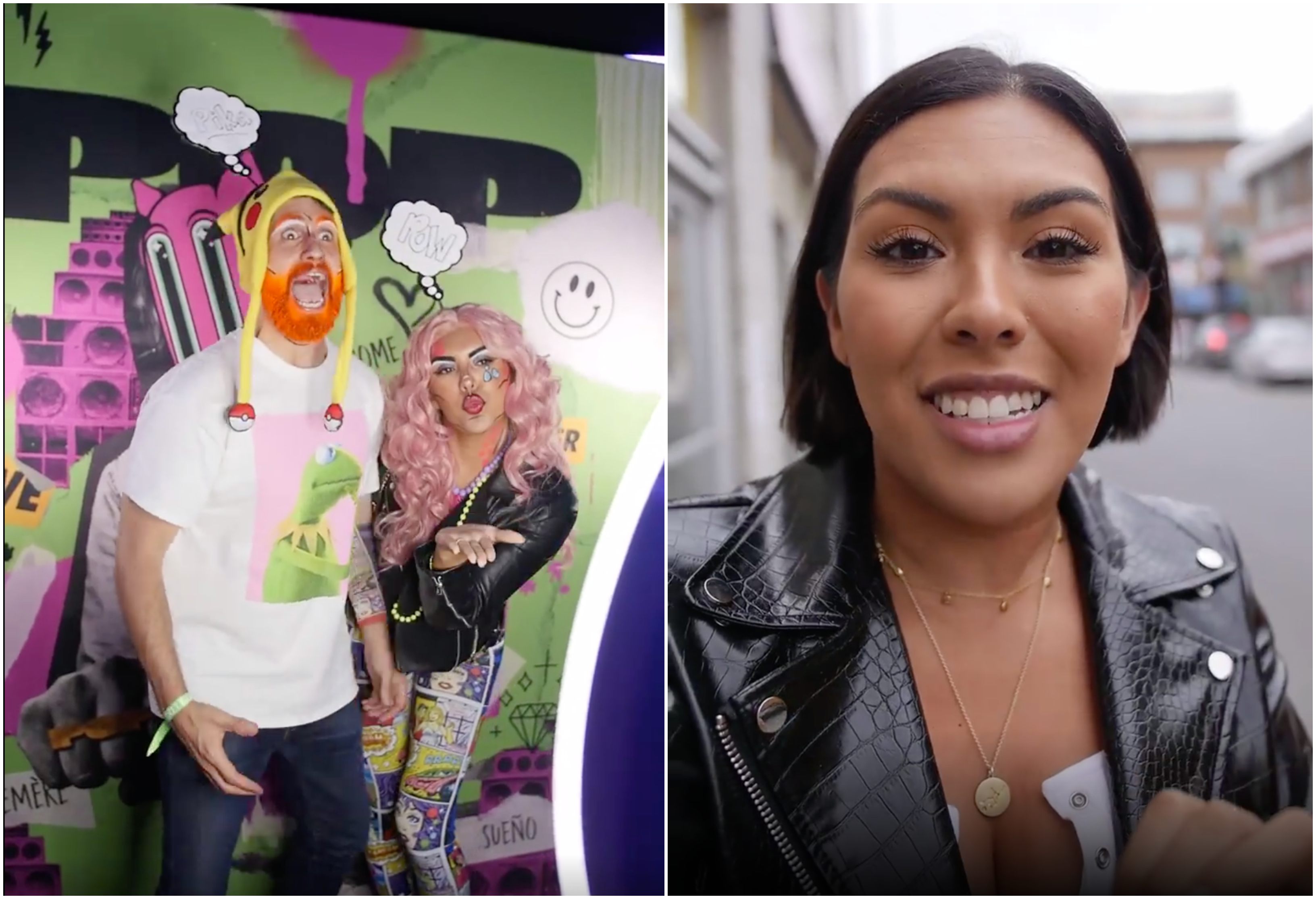 Standing Out With Immersive Instagram Story Campaigns
At this stage in the game, it's no secret that Instagram is one of the most effective and creative ways to get your message across. As of 2018, 500 million people went on Instagram on any given day - if even a small fraction of those people engage in your content, then you're winning.
But we're not the only publisher who knows this. Almost everyone is vying for user attention, trying to stand out amongst the rest (or maybe blend in, depending on your strategy) to get a like, a comment, or even an eyeball on a post. So the question needs to be asked: when we're all competing to stand out, how do you actually stand out?
At Narcity, the answer is simple. If engagement is key, then give users the opportunity to engage.
We've implemented immersive Instagram campaign strategies for numerous clients with the goal of encouraging users to interact with our content. Whether it's having them involved in every decision for our Instagram host, pulling them behind the scenes of a popular brand, or bringing them along to premier experiences, POV-style, we want our users to feel like they're a part of your brand's story!
PY1 Nights
This story takeover was for Lune Rouge Entertainment, promoting their PY1 Nights experience in Montreal's Old Port.
The takeover was featured on MTL Blog's Instagram account, putting forward two hosts diving right into the atmosphere of the experience, giving users a "POV" and a firsthand look at the exclusive event. Over 400,000 people followed the story of our hosts, from getting ready for the event - which was "Pop Art" themed, and so our hosts dressed appropriately - to arriving at the event, and the incredible experience that awaited them once they got there.
By giving our users a behind the scenes look at PY1 Nights, it not only allowed them to picture themselves at the experience, but also hyped them up for what was in store for them; in the end, 600 people went from our story to the purchase ticket page, proving that giving them this sort of firsthand experience is widely effective.
Ottawa Tourism
For Ottawa Tourism, we decided to really involve our audience and have them pick nearly every decision our hosts made via the Instagram "Poll" sticker option. From where to go (Chinatown VS Little Italy) to what to do (Spa Day VS Adventure), our hosts made their way through Ottawa and experienced the best the city had to offer all by following an itinerary decided by our audience, in real-time.
Here, an average of 300,000 users were truly part of our story over 3 of our platforms (MTLBlog, Narcity Canada and Narcity Quebec) - and also got to learn more about all the fun things awaiting them in Ottawa, enticing them to try it out themselves.
McDonald's
Although McDonald's is a brand we all know, most people don't know what happens behind the scenes. Our story aimed to grab users by the wrist and show them what goes on behind the counter at a typical McDonald's, plunging them into the world of a brand they thought they knew everything about.
The goal of involving our audience to this degree was to promote the reimagining of McDonald's classics, which now feature ingredients cooked and prepared in smaller batches and of higher quality.
---
When everyone's trying to stand out on Instagram, it might be frustrating to feel like you need to "crack the code" in order to stand out the most. But oftentimes, audiences are just looking for relatable ways to engage with content. By using tactics that immerse our readers into our Instagram campaigns, we're giving them the opportunity to engage with content and become a part of your story.
For information on how we can create these campaigns for your brand, contact us!