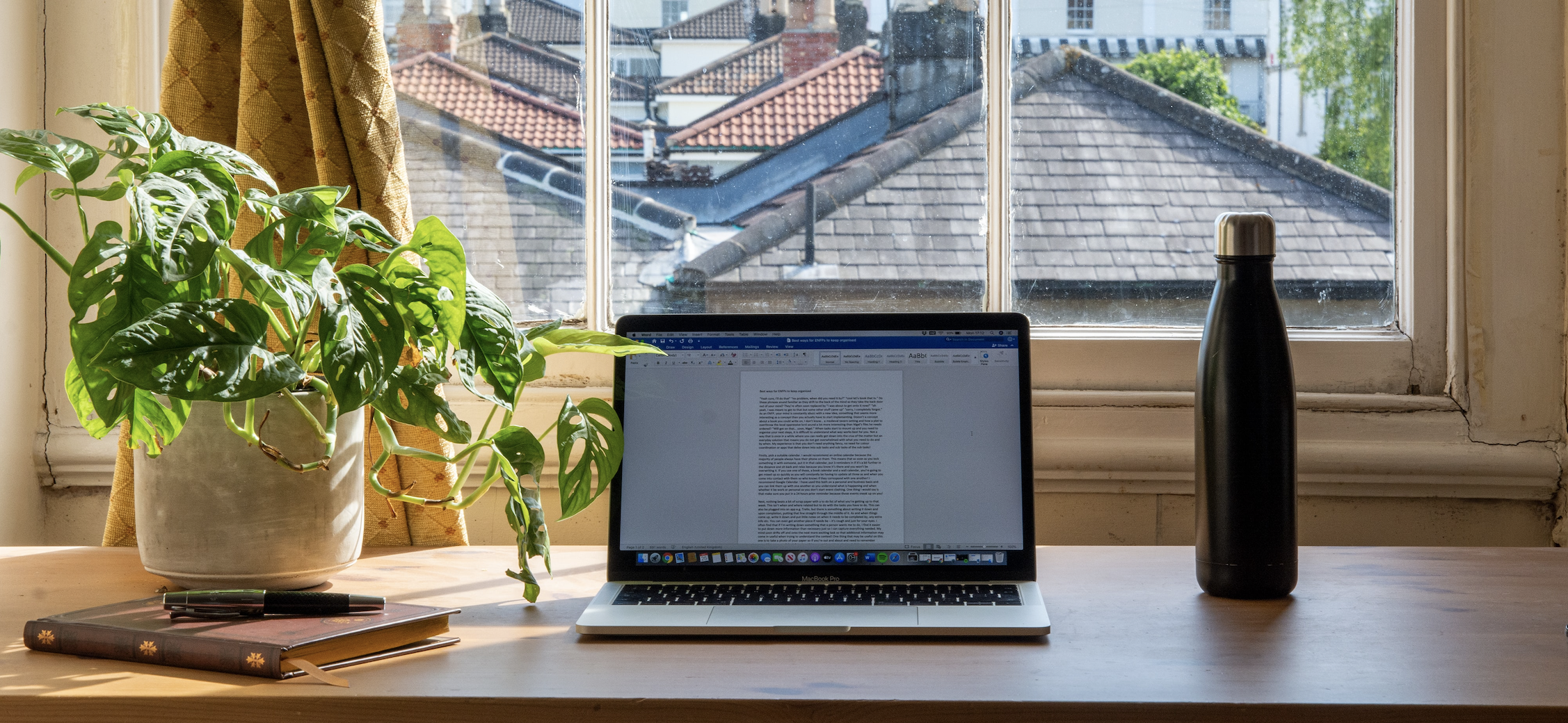 Reinventing Offices For The Work From Home Reality
Flexibility has been a part of the modern work environment for many years. The millennial workforce demanded it and companies were happy to accommodate that demand for greater work-life balance.
COVID-19 has turned this approach on its head. It's no longer about offering employees the option to work off-site - that's so BC (before COVID). Companies are now rethinking the role of the physical office in terms of how it reflects and supports the organization's culture and commitment to its people.
Office space is still relevant - we all require human connection to thrive, be creative, collaborate and find joy in our day today. Sure, you can get the job done remotely. But at what cost? Our work relationships? Our creativity? Our mental health?
At Narcity Media, Canada's leading Gen Z and millennial publisher, we considered closing our physical space and following the path of many innovative, millennial-centric tech giants. But it didn't feel right for our employees or for our company and what we believe in.
So Narcity has taken a different approach – anticipating the office environment of the future. An environment that prioritizes employee mental health and quality of life after a challenging few months in isolation. We call it Flexible First. A concept that allows flexibility and caters to our employees' needs, whatever those may be.
Reimagining the physical workspace
We wanted to give our employees as much choice as possible in how they want to work. To accommodate this, we decided to transform our Montreal office into a Montreal City Hub where employees can go to connect with intention in a fun space that encourages collaboration and inspires creativity. The Montreal City Hub will serve as a pilot project, with the goal to apply this format to our Toronto and Vancouver offices.
The new open concept design will allow for social distancing throughout, with sectioned-off areas for collaboration, high-top tables in a "bistro" where employees can mingle over beer or coffee. Gone are the days of the 9-5 at a small cramped desk. We want our employees to enjoy the time they spend with each other in a way that is responsible and safe.
Our people can book four-hour time slots when they can be in the City Hub. These blocks only accommodate 15 - 20 people at a time, which allows for social distancing. While availability is on a first come first serve basis, managers can suggest that teams meet in person, depending on everyone's comfort level.
Social distancing will be required for the foreseeable future, and while one day life will return to some sort of normalcy, the office environment may never go back to the way it was before COVID-19. This office format allows for us to have the in-person interaction our work thrives on, while also anticipating how COVID might forever change the way we work.
Supporting work from home life
The second part of our Flexible First approach acknowledges that the pandemic will change the way we think of work environments forever - no matter what the future may bring. We're investing in people as individuals and their remote offices as extensions of Narcity's culture. Our people should have the tools, accessories and support they need to stay happy, healthy and motivated.
As the home is now an extension of our office, we have provided all employees with $500 to upgrade their workspace with whatever they feel they need, whether it be a new desk chair, plants or even a supply of their favourite snacks. No questions asked. Additionally, each employee receives $100 monthly for phone and internet to alleviate some financial implications of working remotely.
Our management team connects with our employees on an ongoing basis to understand what they each need from a work and wellness perspective. We encourage them to take time off to get a break to reset, recognizing the importance of completely unplugging. We've also increased hiring to alleviate pressure on employees and allow work-life balance.
We sent all our employees the book Radical Candor earlier this year as a resource to inspire connectivity and promote conversation. In a nutshell, Radical Candor is a management philosophy based on the ability to challenge employees directly and show that you care personally at the same time.
This philosophy has shaped Narcity's work culture in a time of crisis and has given us a fresh perspective on how to support employees on a deeper, more personal level. It has inspired Flexible First and will continue to inspire our work culture as we grow and evolve.
We are committed to checking in on each other and understanding that individual needs will continue to change. If something isn't working, we'll evolve and figure out what does.
We've acknowledged that we are forever changed by the pandemic and our offices must change too. No one knows what the future will bring, but it is our job as a company to make sure that we are putting our employees first. Being flexible allows us to adapt to whatever comes our way, ultimately benefiting our quality of life and work, and in the case of an online news resource, the quality of our journalism, our creativity and our ability to enrich and add value to our audiences lives.