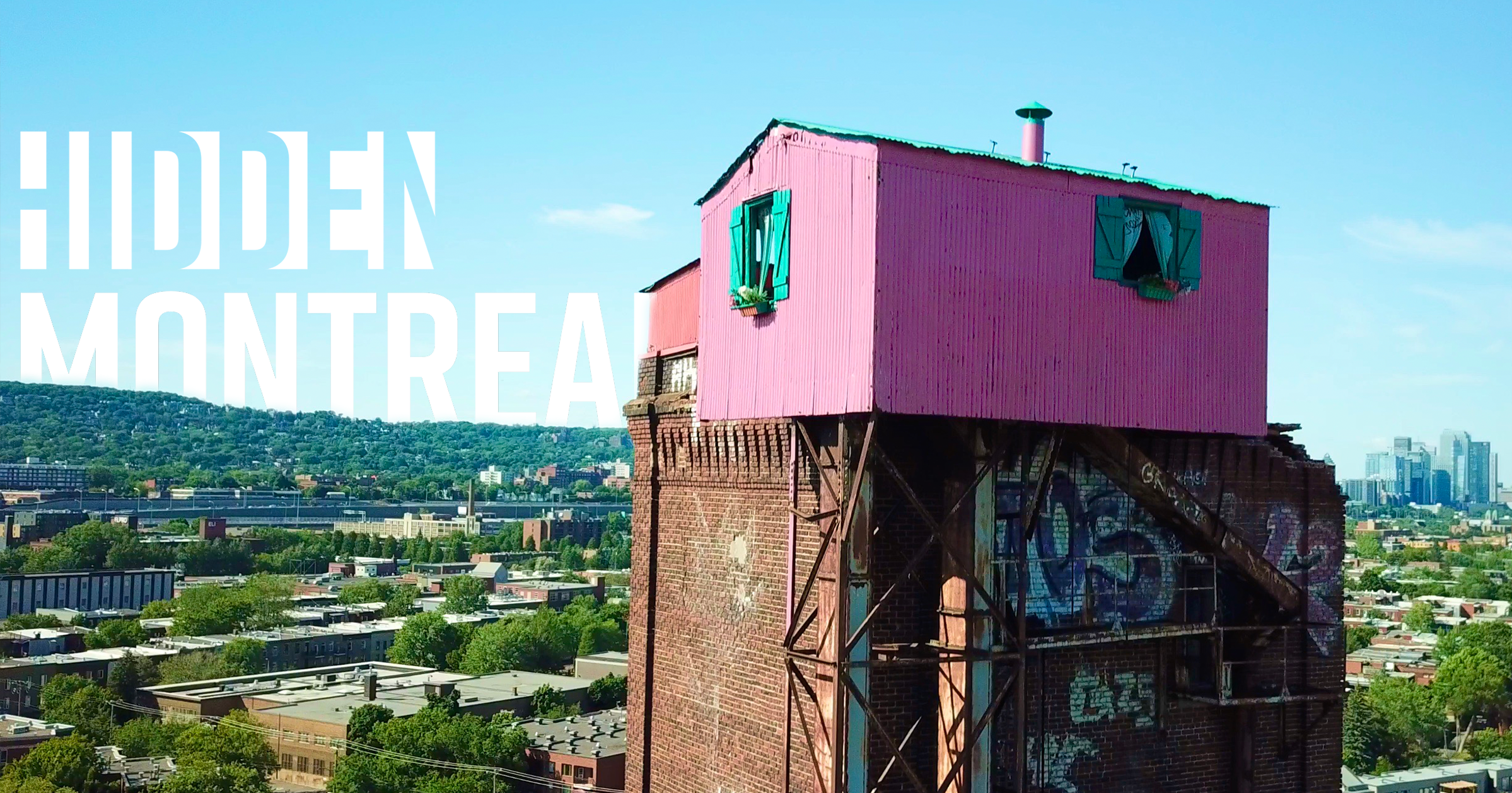 Narcity Launches Its First-Ever Cross-Platform Mini-Series, Hidden Montreal
(Montreal, QC—July 2020)— Narcity Media, Canada's leading Gen Z and millennial publisher, is unveiling its first-ever mini-series this week. Hidden Montreal, a show about the city's best-kept secrets, will be premiering on July 8 on Narcity.com and Narcity Canada's social platforms. It will continue to air weekly throughout the month of July.
"Developing original video series is at the forefront of Narcity's content division this year," said Laurie Bergeron, Director of Content. "This medium's potential for storytelling is so powerful — we're excited to finally launch our first Canadian show after months of experimentation."
HIDDEN MONTREAL
Five short-form episodes; premieres on July 8, 2020
(Narcity.com, YouTube, Facebook, IGTV)
Embark on an adventure through five of Montreal's most interesting, mysterious and unusual secret places. From giants hanging high above the city to a 15,000-year-old cave beneath busy streets, join your host Alex Melki and discover Montreal's best-hidden spots.
ABOUT ALEX MELKI
Alex Melki is a Producer and Video Host at Narcity Media. Alex has over 5 years of on-camera experience, covering a wide range of topics from news and entertainment to food and tech. Bringing a charismatic on-camera personality paired with a genuine curiosity of the world to every project, his proficiency and passion for video are at the core of who he is.
A degree in Journalism from Montreal's Concordia University sparked his interest in learning and provided him with a solid knowledge-based foundation. Four years working in corporate marketing rounded out his creativity with proper communications skills. Since 2014, Alex has appeared in over 300 videos and doesn't intend to slow down.
Covering content across the island of Montreal for years has given him an intimate awareness of the city and its best-kept secrets. Whether it's an abandoned silo or a hidden surf spot, you'll want Alex to show you around!
ABOUT NARCITY
Narcity is the spark that connects you with the awesome city where you live. Every single day, you can discover what's new, what's now, and what's next, and the tools you need to uncover the people, places, and passions that power your city.
Narcity.com is owned and operated by Narcity Media, the leading digital media publisher for Gen Z and millennials, covering breaking local news and trends across North America. Narcity Media's extensive network of journalists and creators spans from coast to coast to coast with the sole purpose of creating local content that engages communities. The brand's news and travel websites attract 23M readers each month and its social channels reach 5M people daily.

CONTACT
PR@narcitymedia.com
TRAILER