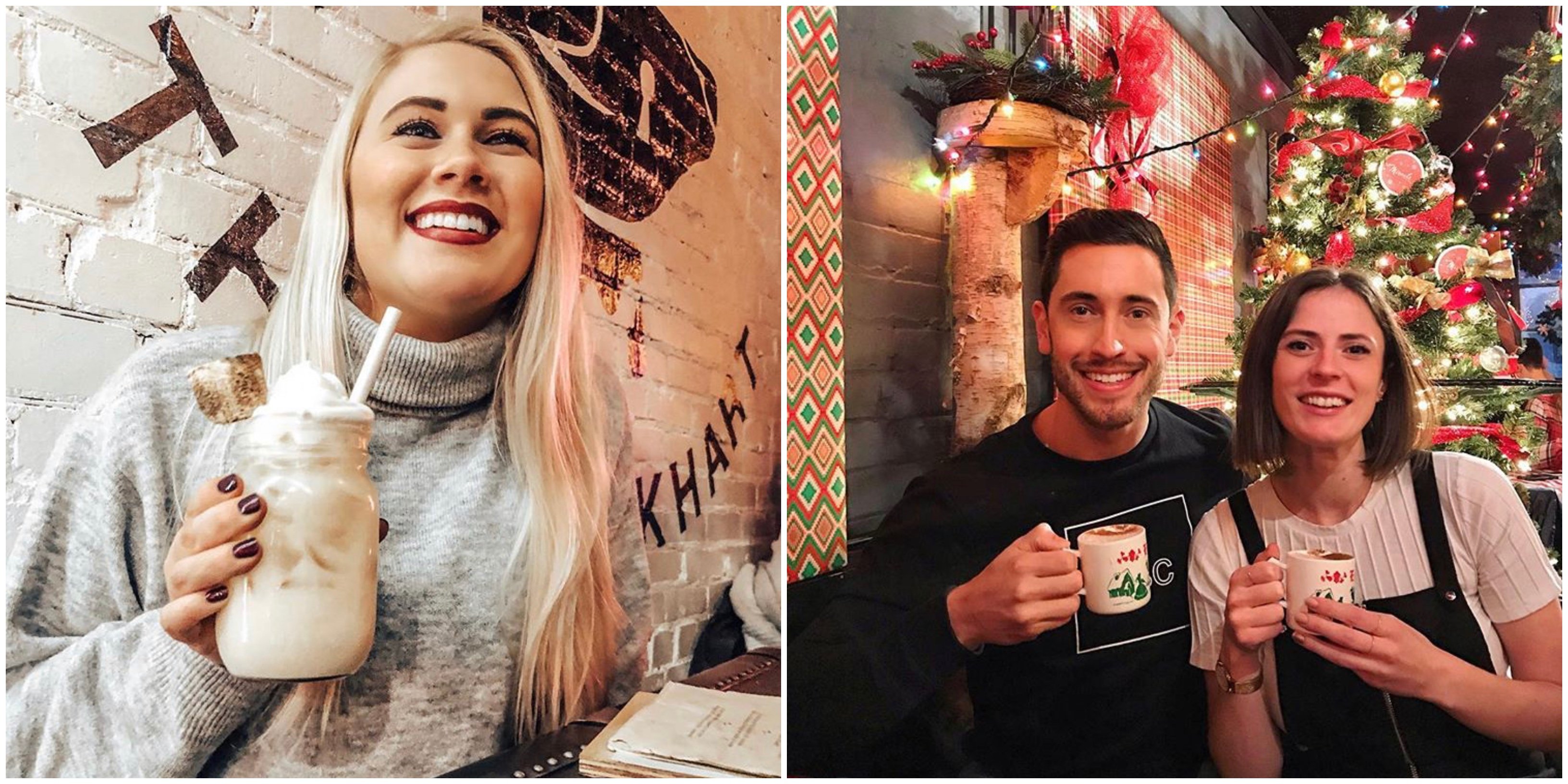 Narcity Rethinks Holiday Content With "31 Dates" Series
At Narcity, we're constantly striving for innovation. While the nature of our industry is one that requires us to change as the tides do, this drive to dive headfirst into brand new waters is also present in every single one of our team members.
So when it comes to content, we're always asking ourselves: how do we make something exciting? How do we make it unique? How do we make it valuable?
In December, the answer to these questions came in the form of our first-ever editorial Special Project. Narcity's 31 Dates With Narcity was our first dive into a content series of this nature which involved extensive planning and production across multiple teams over multiple months.
31 Days Of Holiday Dates
31 Dates was a celebration of the holiday season. It was our way to offer our readers fun, memorable experiences during the holiday season to share with a loved one. In each of our biggest "Narcities", our local journalists mapped out what to do every day for the month of December 2019. Each date featured a fun and memorable experience for the Narcity reader — everything from boozy hot chocolate crawls to secret snow spas — to share with someone they love.
The holiday-themed dates were revealed one at a time on our custom (and gorgeous) 31 Dates "advent calendar" homepage and featured special artwork distinguishing its content from the regular fare. Narcity readers in Toronto, Ottawa, Vancouver, Calgary, Edmonton, Montreal, Quebec City, and Laval were encouraged to get out there and share their photos and experiences with our community. This activation was supported and promoted by our social media platforms.
A Hub For The Holidays
31 Dates was also a different experience visually. The overall theme & feel of the design, while very festive, used inclusive colouring and imagery to uphold one thing above all else: inclusivity. Our readers come from all backgrounds, and so we wanted to make sure the magic of the holiday season was available to everyone.
The content hub featured a gorgeous head banner that took over the full width of the web page for a full impact. Further callbacks to the advent calendar theme in our 31 Dates campaign were made by having each article adorn a number on its icon, clearly indicating which "date" readers were on.
To the audience's eye, each article was revealed one day at a time. But in reality, the content was actually planned months in advance with the help of our editorial leadership, as well as the collaboration of four of our teams, including development, design and social distribution.
Creating & Distributing A Month Of Dates
The actual content production began in early November, with the final articles wrapped up by mid-December. Our editorial team worked to ensure that ideas and articles were pitched, approved, created, edited and fact-checked in advance of publication so to ensure a smooth publication process, and every article successfully published on the hub page and on social media on their respective dates.
On social media, our social distribution team employed a number of different ways to promote 31 Dates.
Our social teams took to Narcity Canada's Instagram Stories to tease the content to come, enticing users to click to the 31 Dates page with the use of several frames and asking teasing questions.
This proved to be successful as the number of readers who continued onto the hub page from these frames was significantly higher than the average number of readers who consume Narcity's regular Instagram Story content.
Instagram promotion via our feed tended to see more success - and was at times more successful than our social media promotion on Facebook despite being posted at roughly the same time of day. This could be due to the fact that generally, Instagram and Facebook enjoy two equally powerful audiences with highly different interests and content consumption patterns.
Another interesting insight comes in the form of the social caption. On Facebook and Instagram, the social distribution team initially added a description about 31 Dates into the caption of each post. However, we quickly realized the best way to reach our readers was to cut to the chase. Instead, this information was displayed at the footer of every article, just before prompting users to return to the main landing page.
Final Remarks
Our first foray into this sort of Special Project content series was a fun and successful venture. In the future, we are hoping to have an editorial team dedicated to these premium content programs so we can produce even more planned content on top of our ever-energic daily news & travel.