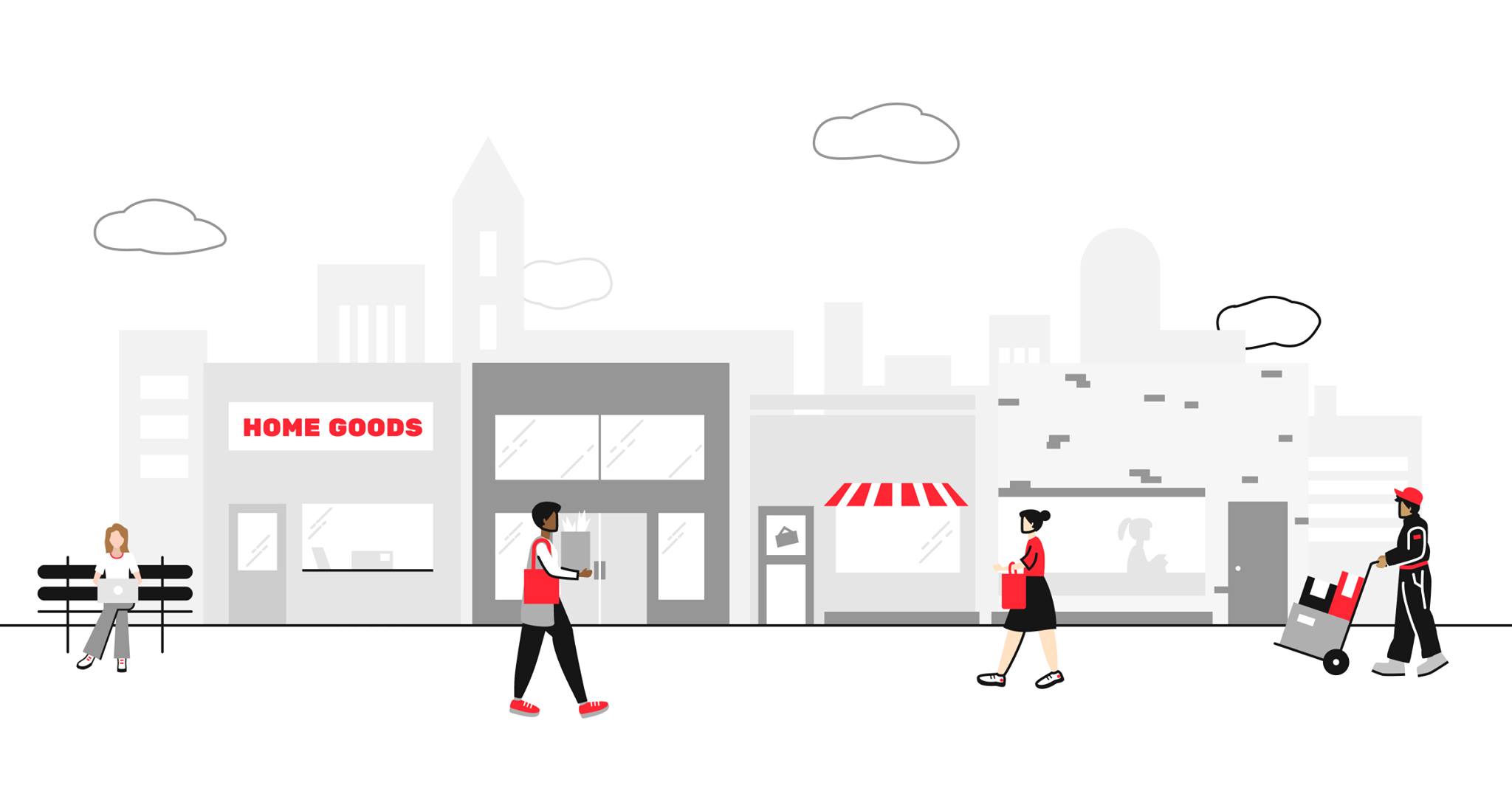 Narcity Media Partners With Bonsai To Launch Narcity Market, A Curated Canadian Digital Shopping Destination
TORONTO, CANADA - Narcity Media, one of the fastest-growing and leading millennial and Gen Z publishers in North America, is excited to launch Narcity Market, a new and better way to discover and purchase quality Canadian products that Narcity's readers care about. Narcity Market is a one-of-a-kind native shopping experience, enabled by Bonsai, which provides the publisher with an organic stream of revenue that enables readers to purchase without leaving Narcity's sites (Narcity.com and MTLBlog.com).
Bonsai goes beyond typical affiliate deals and allows merchants to sell directly and seamlessly to Narcity readers through curated e-commerce shops and native editorial integration. In addition to its own long-standing relationships with major merchants, Narcity worked with Bonsai to add new retailers and brands to its millennial marketplace. At launch, Narcity's readers will be able to access an online bazaar that features over 120 Canadian brands and approximately 10,000 products in fashion, skincare and cosmetics, home goods, drinkware and more, including Health Hut, Kollar Clothing, Michi, The Latest Scoop, Rooney, Drake General Store and Heelboy.
"Our readers look to us for the latest news on what's happening, what matters and what to do in their cities. With Bonsai it was natural to bridge our editorial mission with e-commerce that gives a real feel of the downtown shopping experience online," stated Chuck Lapointe, co-founder and CEO at Narcity Media. "Ahead of the holidays and amidst the turmoil of the pandemic, we're excited to provide our loyal audience with an experience that will allow them to shop for local Canadian brands and products, while building out an e-commerce business that will support our growth initiatives."
In its next phase, the Bonsai-Narcity partnership will mirror Bonsai's past alliances with publishers Complex and BuzzFeed. Readers will navigate the site as they typically would, but through Bonsai's shoppable widget technology, they will never need to leave the page where they discovered an item in order to purchase it. Bonsai has proven that through the integration of its shoppable widgets, publishers can experience 8 to 10 times the click-through rate of traditional affiliates. Publishers can also command meaningful conversion rates, up to 20% better than industry averages, in part attributable to the distribution advantages of digital media companies.
"Since its inception, Narcity has been a trusted voice in local news and culture to millennials across Canada. That's why we're excited to help create a marketplace that reflects Narcity's digital mainstreet vision," said Bonsai CEO, Saad Siddiqui. "The team at Narcity have dialled into the purchasing behaviours of millennial shoppers in every major Canadian city, presenting an unparalleled opportunity to create a new shopping destination. We're thrilled to be helping Narcity own more of the customer journey and expand the lifetime value of its audience."
To shop the latest skincare steals, the comfiest home-office loungewear and more, visit Narcity Market.
To learn more about Bonsai and its partnerships, visit Bonsai's Official Website.
ABOUT NARCITY MEDIA
Narcity Media is a leading digital media publisher for Gen Z and millennials, covering breaking local news and trends across North America. The company currently owns two publications: Narcity.com and MTLBlog.com. Narcity Media's extensive network of journalists and creators spans from coast to coast with the sole purpose of creating local content that engages communities. The brand's news and travel websites attract 23M readers each month and its social channels reach 5M people daily.
The company was founded in 2013 and is headquartered in Toronto, with offices in Montréal, Vancouver and Greenville (South Carolina).
ABOUT BONSAI
Founded in 2016, Bonsai is an e-commerce platform trusted by elite publishers and retailers across North America and Europe. Bonsai's discovery commerce technology allows users to purchase a product within the content they love. For publishers, Bonsai provides a better revenue alternative to intrusive ads and the chance to own the customer from inspiration to gratification. For merchants, Bonsai puts their natively shoppable products in front of an audience at the moment purchasing intent is being formed, achieving more sales with less friction. The company is headquartered in Toronto, Canada.