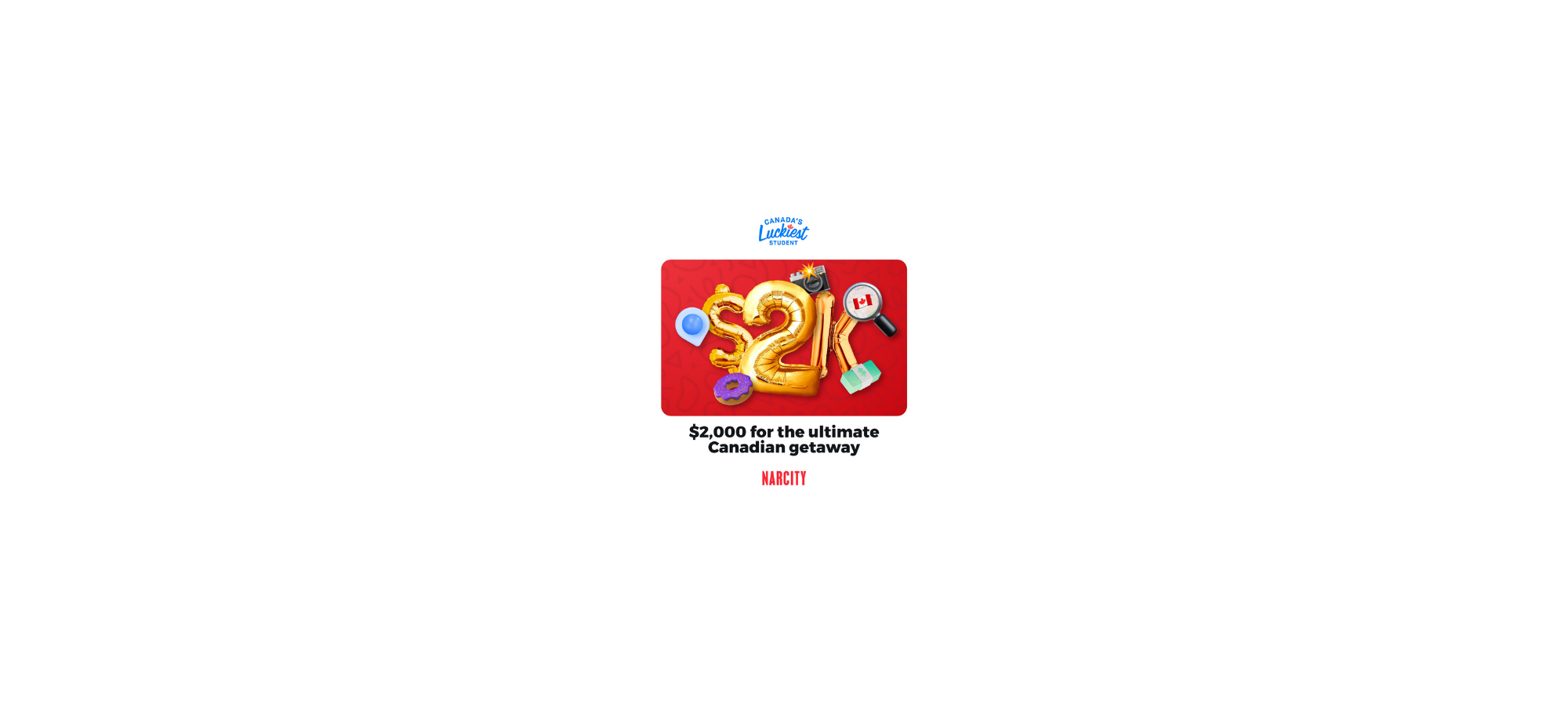 Narcity Partners With Canada's Luckiest Student For Grand Giveaway
Narcity Media has teamed up with 55rush and Student Life Network to partake in Canada's Luckiest Student sweepstake, where students can enter to win $2,000 to spend on a local adventure.
As experts on local news, travel and things to do around Canadian cities, Narcity offers readers everything from exciting itineraries to bucket lists of dreamy destinations right here, in their own Canadian backyards.
If you are interested in participating in the Narcity Ultimate Canadian Getaway, be sure to check out Canada's Luckiest Student's website. Users who participate in this contest will automatically opt-in to receive Narcity's newsletter.