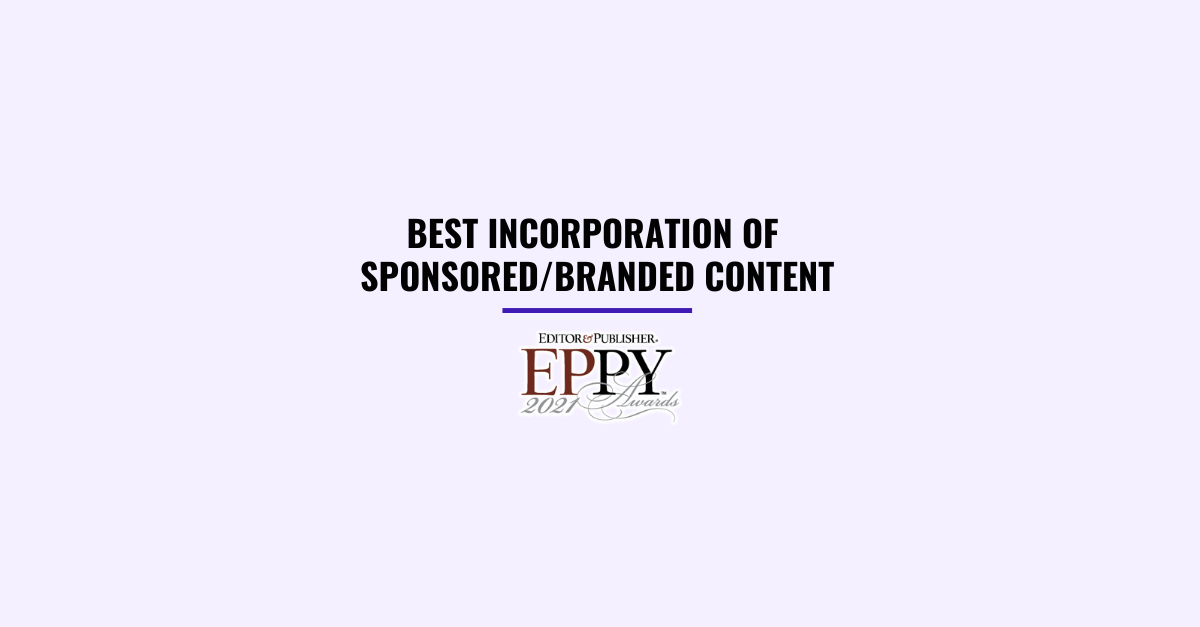 Narcity Media Wins Branded Content Award at the 2021 EPPY Awards
Narcity Media is thrilled to have been selected as the recipient of the 2021 EPPY Award for Best Incorporation of Sponsored/Branded Content (fewer than 1 million unique visitors) for its Seeking Nature campaign, in partnership with Mazda Canada.
In the Spring of 2021, Narcity Media, Mazda Canada, and Excelerator Media partnered to produce Seeking Nature, a campaign that reminded our community of the importance of taking time to reconnect with nature, especially in the aftermath of the COVID-19 pandemic. Through captivating storytelling and imagery, Narcity provided its audience with inspiring ways to plan their next nature adventure through fun activities, compelling trail routes, and sharing tips for making their experience one of a kind.
The campaign ran from March 31 to July 28, 2021, and included an article series, a four-episode bilingual video series entitled Out Of Office, central branded hubs (EN & FR), and a national contest. All elements were produced by Narcity Media's Studio team and were sponsored by Mazda Canada.
"I am thrilled that our Mazda Seeking Nature campaign won Best Incorporation of Sponsored/Branded content," Vanessa Miletto, Client Partner said. "It was an honour to be part of it and see how our team brought the content to life in such an inspiring way."
This year's EPPY Awards received more than 400 entries across 40 diverse categories. Entries came from media companies from around the world including local news publishers, broadcast networks, and cable news & sports networks.
"Winning awards is one of the ways we build our reputation in the market, expand our product offering, and get our clients noticed," Adrian Seeley, Director of Media Sales said.
To view all category winners, visit EPPY's homepage.