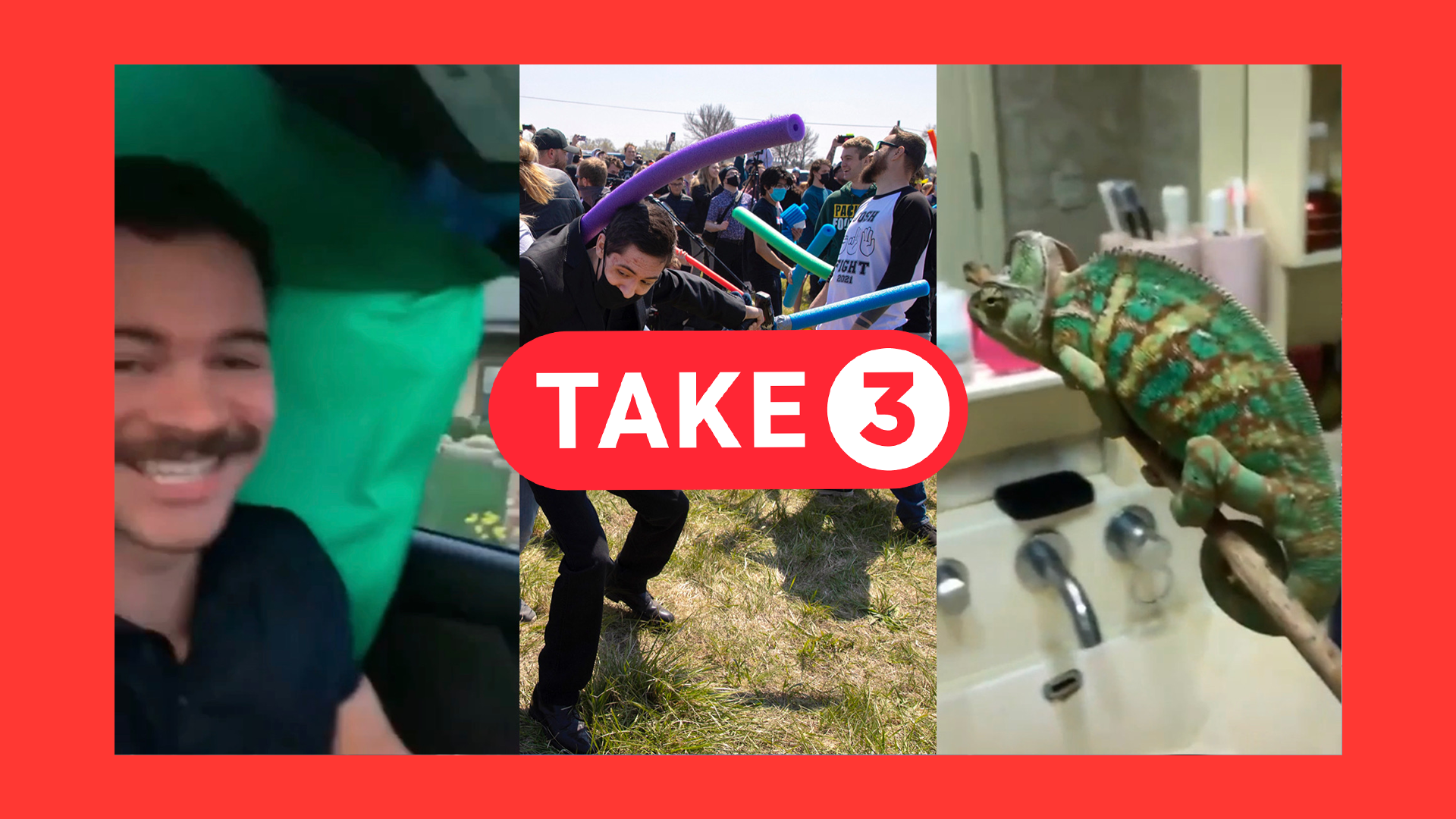 Narcity Media Launches New Snapchat Discover Channel
Narcity Media, Canada's leading Millennial and Gen Z publisher, is proud to become Snapchat's newest publishing partner on Discover.
As a publishing partner, Narcity's successful "Take 3" series will be available to Snapchatters across Canada on Snapchat's Discover platform. This weekly show breaks down three of the funniest, weirdest, and most engaging viral stories from the internet and presents them in short, three-minute episodes.
"Take 3 is perfect for Snapchat because it's a roller coaster ride through the world of internet culture," Owen Leitch, Narcity Media's Executive Video Producer, said. "This partnership fits squarely into the overall video strategy at Narcity Media. Our content has been streamed nearly 70 million times on all platforms in the first quarter alone — and with the addition of our first Show on Snapchat Discover, we're well-positioned as a digital publisher to become a leader of video content in 2021 and beyond."
"Take 3 translates beautifully to the Snapchat Discover format," Alex Melki, Producer and Host of the series, said. "It's a show we're really proud of, and Snapchat Discover challenges us to make it wittier, tighter, and straight to the point".
Subscribe and watch the first episode of Narcity's Take 3 available now on Snapchat. New episodes are set to launch every Friday.
ABOUT NARCITY MEDIA

Narcity Media is a leading digital media publisher for Gen Z and Millennials, covering breaking local news, travel and trends across North America. The company currently owns two publications: Narcity.com and MTLBlog.com. Narcity Media's extensive network of journalists and creators spans from coast to coast with the sole purpose of creating local content that engages and informs communities. The brand's network attracts 13 million readers each month and its social channels reach 5 million people daily.
Founded in 2013, Narcity Media's headquarters are located in Toronto, Ontario, and the company also has an office in Montreal, Quebec. For more information, please visit narcitymedia.com.
Contact Info:
Valerie Durocher
Marketing Manager
communications@narcitymedia.com