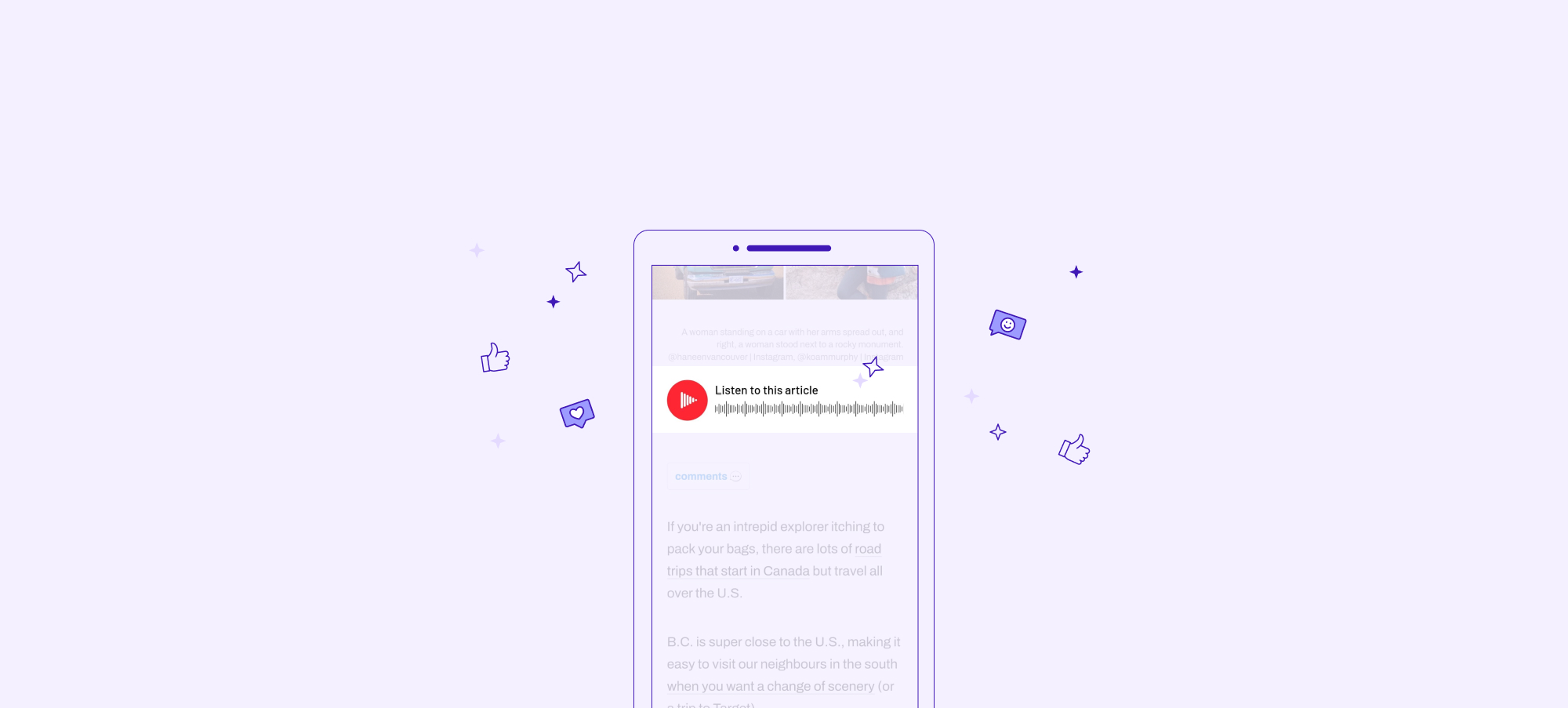 Narcity Media Launches New Audio Feature For Articles
Narcity Media has officially launched a new audio feature in order to create additional accessibility on narcity.com and mtlblog.com, also accommodating for users that are always on the go. By clicking the play button beside "Listen to this article", which can be found right below the cover image of an article, an audio version of the content will start playing.
"This new feature facilitates news consumption for users who are busy and on the go," Shelby Renaud, Product Team Lead at Narcity said. "It allows them to listen as they're commuting or simply going about their everyday lives."
This feature also enables the infinity scroll; once a user is done listening to the audio of an article, it will automatically start playing the next article in the queue and also functions when a user navigates to another tab, so they can listen while completing other work or web browsing.
This initiative is also part of Narcity Media's mission to help serve a greater community. "From my point of view, offering an audio version of an article is super beneficial because it increases the accessibility of our content for the visually impaired," Renaud added.
If you wish to purchase audio ad placements within this new function on our website, contact our Accounts team at partners@narcitymedia.com.