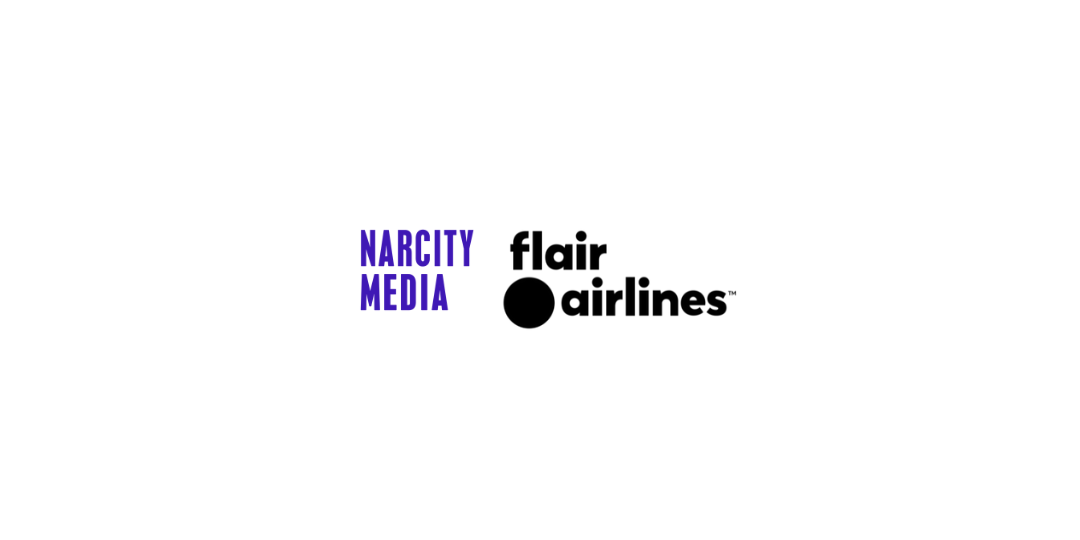 Narcity Media Inks Exclusive Partnership with Flair Airlines
Narcity Media is ecstatic to announce its biggest partnership so far with Flair Airlines. The six-month partnership for content production and media with an option to extend is Narcity's most extensive content agreement to date.
As Canada's premier low-fare airline, Flair will be featured on narcity.com, its social platforms and through custom branded content including articles, videos, social posts and other digital activations. Flair will also have airline category exclusivity.
"Our partnership will enable Flair Airlines and its tourism partners to tap into and inspire our audience, who are excited to travel again," said Adrian Seeley, Senior Director of Media Sales at Narcity Media, "It's a natural fit to pair our travel storytelling with Flair's ability to actually take people there."
Travel content is a crowd favourite at narcity.com, with nearly 11 million pageviews on travel-related pieces alone since the loosening of COVID restrictions in Canada.
"Flair is on a mission to shake up a Canadian airline status quo that has made it cheaper to fly to Europe than to Halifax. We want to help more young Canadians connect to the people and places they love by making air travel more affordable and accessible. With a stable of some of Canada's premier content creators and a young, engaged, and passionate audience we believe Narcity will be a great partner in spreading our message of air travel for all," said Nelson Phillips, Flair's Vice President of Marketing and Communications.
The partnership will focus on connecting people with experiences while showcasing the ins and outs of affordable air travel courtesy of Flair, bringing unsung destinations to the top of travellers' bucket lists, and providing exclusive experiences only available to Narcity readers.
To learn more about this partnership or branded content opportunities at Narcity Media, please contact partners@narcitymedia.com.
About Flair Airlines
Flair Airlines is Canada's leading low-fare airline and its greenest airline, on a mission to provide affordable air travel that connects them to the people and experiences they love. With an expanding fleet of Boeing 737 aircraft, Flair is growing to serve over 35 cities across Canada, the U.S., and Mexico. For more information, please visit www.flyflair.com.