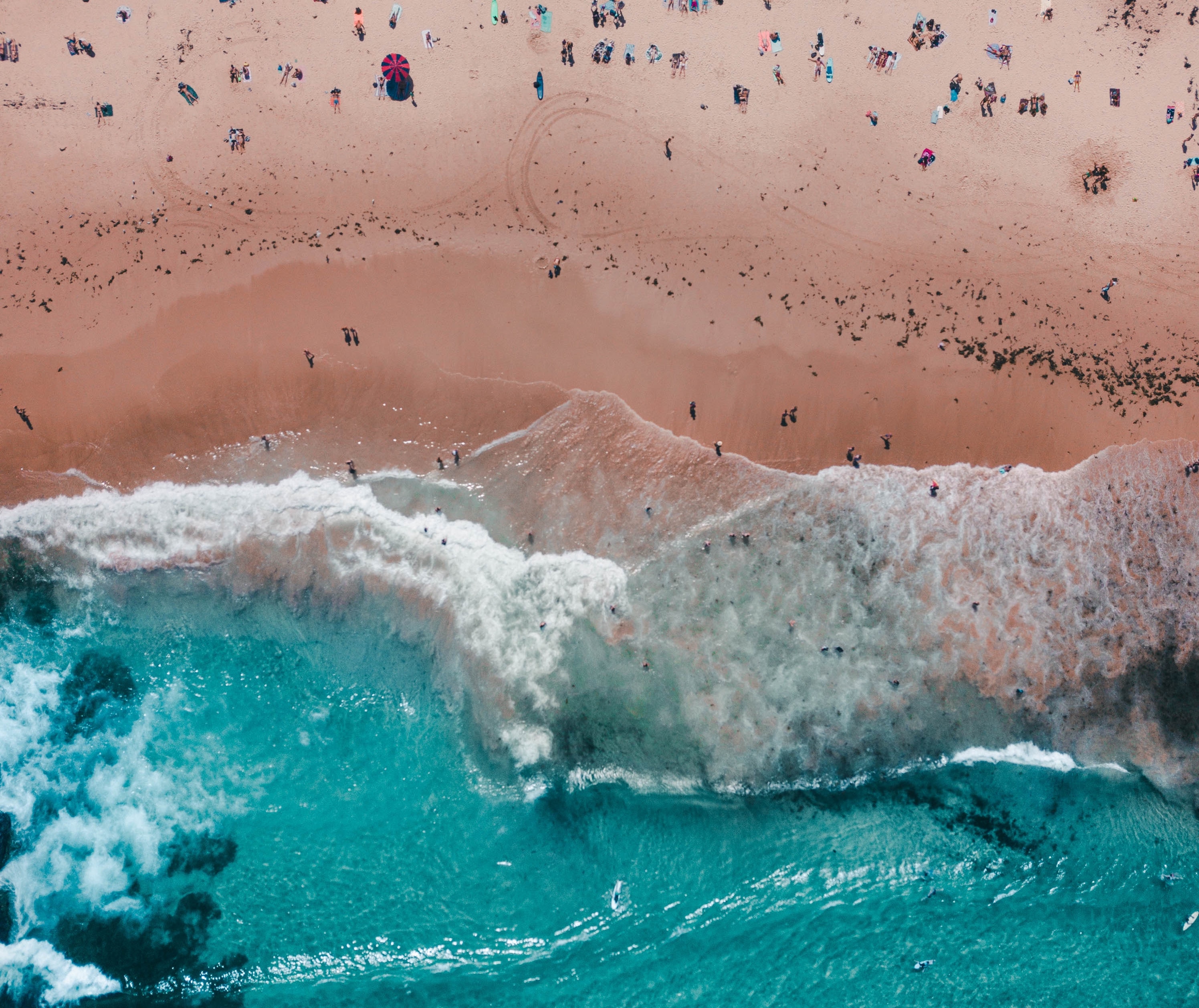 Creating Impactful Content For Your Business
A little while ago, I was invited to participate in a workshop for DECA @ University of Ottawa, a non-profit organization that helps undergrads develop essential business skills after they graduate. I decided to gear the workshop towards something I truly think is important for young grads to have a better grasp on before entering the workforce: how to create impactful content. Not only is it an essential skill to master for any student entering the workforce, but it's essential for being able to sell yourself to a new employer - or to perform basic tasks, such as updating your social networks or creating your own personal brand.
The workshop I created is called "Creating Impactful Content For Your Business" and I thought I'd share with you the key points for people who are interested in learning more on how to create impactful content for your business (or sharpen your existing content skills).
Why Great Content Is Important
1. Great content showcases what's great about your business or brand. Your business might actually be awesome, but if you don't showcase it with great content, no one outside the company will know.
2. Great content gives you an edge over your competitors. Too often we make choices to do business with someone who has engaging content, over someone who doesn't.
3. Great content creates a micro-community around your own business and brand that is CRITICAL to surviving in the digital age.
An actual example
Below I have an example of two companies from Western Canada that specialize in the same industry: data management. Where would you rather work?
If you went with DevFacto, you're like 95% of the students in the workshop.
I highlighted some of the key points that make DevFacto's photo and content piece more interesting to a potential applicant.
Other Tips from the Workshop
During the workshop, I also wanted to highlight some common mistakes that "content creators" do when they first start creating content at a new job they just started, or for their own brand.
When you create a video for Facebook
I don't often see videos in my Facebook newsfeed that have low engagement. And that's because Facebook's algorithm won't prioritize videos that have low engagement. How do you make sure the video you're creating to go on Facebook will have great engagement? Follow this checklist:
- Think about a unique concept. You're fighting for reach against pictures of your friend's dogs and kids. You need to stay true to your brand, but it's important to think of something that will be entertaining and different, that won't clash with the rest of what's on Facebook!
- Keep it authentic. If it looks too staged, it probably won't fit well with everything published in your newsfeed. You want to keep your content looking relatable to better leverage engagement from your fans.
- Make sure it works without sound. Over 85% of people watch videos on Facebook without sound. If your video only makes sense with sound on, you have a problem.
---
When you create a blog post to pitch to a publisher
I get this question often from PR people; how can we get a story published on Narcity.com or MTLBlog.com without paying? Naturally, my first reaction is to tell them to make sure that the story or pitch you're sending us is WOW. And naturally, most pitches we receive aren't. I think the basics of blog post writing should be a mandatory class in college.
Until this happens though, I'll give a quick checklist for you to use for your next blog post:
- Make sure your title has emotion in it and solves a problem. Too many times we receive pitches with titles that we've seen 2,000 times on other sites (or even on our own sites), or can easily find it by doing a quick Google search. If you can find another article with exactly your title in Google, then there's a great chance we won't even bother.
- Make sure your picture doesn't look stocky. A genuine picture that fits with the style of your brand, and showcases the emotion you're trying to make the reader feel, is always a solid choice.Keep it short, concise and fun. Nobody likes reading a 2,000 word blog story pitch, and most certainly not when the think that the Editor will have to go through 50 of these per day. They will almost always skip your story.
- Include a call-to-action at the end. You'd be surprised at how many pitches / blog stories we receive about activities or businesses that don't have a call-to-action or link to more information in their story. Don't make the reader or editor look for the information, make sure it's all in your initial blog post.
When you create photos to post on Instagram
When I included Instagram in my workshop, this was the one content type I was sure the students would nail. It turned out to be the worst. I thought about it over the weekend, and I think I found an explanation. There is a constant influx and stream of beautiful, trendy and over-the-top pictures/media appearing in your Instagram feed daily. Could it be that there's barely any "brand content" appearing in my feed? Actually, there are tons, and the ones you'll notice DON'T look like brand pictures, they are seamless and well-integrated in your feed.
Here's a quick checklist to make sure you nail your next Instagram photo:
- Make sure your photo is bright and colourful. Don't forget you're competing for Instagram real-estate with pictures of your friends on a pink sand beach. Yeah, you read that right, pink sand beach! Your photo colours NEED to pop.
- Make sure your photo aesthetics match your brand and the rest of your account (aka be consistent). Keep your pictures or videos uniform. Try to take a look at your profile page often and make sure you're going somewhere with your pictures. Everything needs to flow.
- Make sure to showcase the hashtags you use, and want others to use. If you don't showcase your hashtags clearly, it will be hard for your followers to create content around your brand. Use a hashtag that's easy to remember, and showcase it everywhere.
What are some bad & great content examples you've seen online?