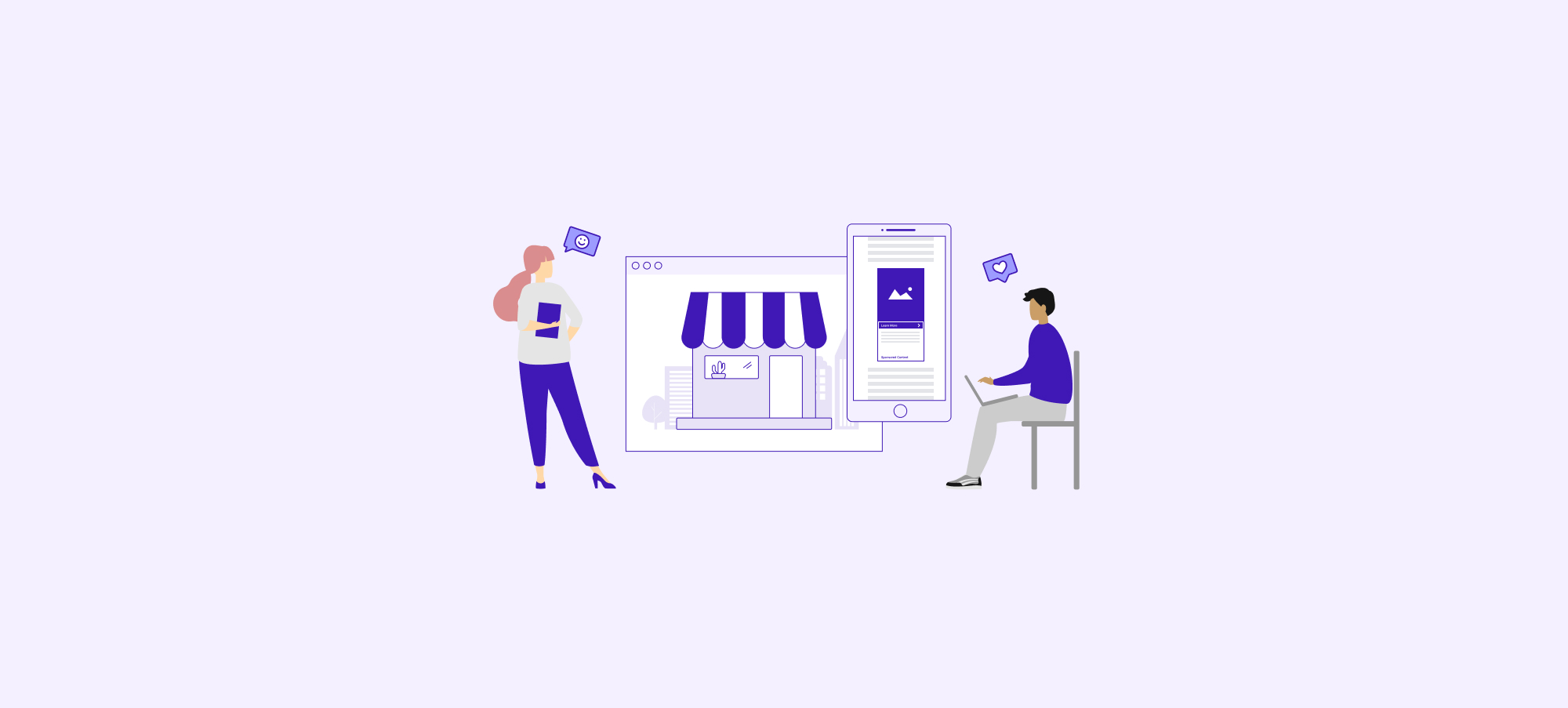 5 Budget-Friendly Ideas to Help Market Your Small Business
Small businesses need customers. To get customers, you need to market your business.
The good news is there's no secret or "one size fits all" technique to creating a winning marketing strategy. In today's digital world, there are simple, accessible and affordable tools that you can use to create a strong online presence for your brand.
Don't have a blockbuster-sized budget to help you stand out from the competition? These small, bite-sized tips can help you market your brand in easy, cost-effective ways — no endless amounts of cash or an expensive team of marketing experts needed.
Build a social media presence
Small businesses looking to build brand awareness need social media. Facebook, Instagram, LinkedIn, Twitter and TikTok are all free, powerful business tools that can help you define your image, connect with customers and promote your products or services online.
If you're just starting out in the world of social media, you can start creating a strong online presence by posting daily, using hashtags that are in line with your business, following people that follow similar accounts, and responding to user comments and questions.
Run display ads
Simple, eye-catching and designed for quick conversion, display ads are one of the most visible and cost-effective ways to market your small business. They're the square or rectangular ads you see on a websites' banner or sidebar, and to run one, you need a third-party platform.
With Narcity Campaign Manager (NCM), you can advertise your products or services directly on Narcity-owned sites — Narcity and MTL Blog — built for high viewability. And with standard features like targeting and geolocalization, you can display your ads to the right audience at the right time with impression-based display banners or videos that lead directly to your website.
Give out samples, offer coupons and hold contests
Do you sell homemade soap, beauty supplies or baked goods? Give potential customers a free sample to entice them, or offer new and returning customers a freebie once they've made a purchase.
If your business is service-focused, like website design or hairdressing, consider offering digital coupons instead. Give first-time customers a 10% off coupon for their next purchase or offer new customers 20% off their first order. Discounts and coupons can help attract and retain customers.
For larger giveaways, consider holding an Instagram contest. "Like and/or comment to win" contests are one of the most popular formats used today. Plus, they're easy to enter — a win-win for you and your audience!
Network, network, network
If you're a small business owner with a tight budget, don't underestimate the power of networking. Networking builds relationships, expands your knowledge, increases your confidence, and will almost always result in opportunities.
You might not see the benefits right away but the more you reach out, shake hands, and connect, the more people will recognize you and your brand.
Create a free Google My Business & keep the information up to date
If you've already created a free Google business listing (also known as a Google Business Profile) in an effort to gain more visibility on Google's search results page, it's important to know that your profile won't actually serve you as an effective lead generation tool until you have verified ownership of it. To get that, you'll need a Google My Business account.
With a Google My Business account, you can respond to your Google reviews, enable direct messaging with customers, gain insights on your audience and add more details to your profile like hours and pricing — all key features that will help market your local business.
Whether you've been running a small business for years or you're just starting out, Narcity Media can help you promote your brand to the right audience. With NCM's easy-to-use self-serve ad platform, you can market your business in a brand-safe environment, reaching our engaging audience mainly made up of Generation Z, Millennials and Baby Boomers.
Have a question? Reach out to us!