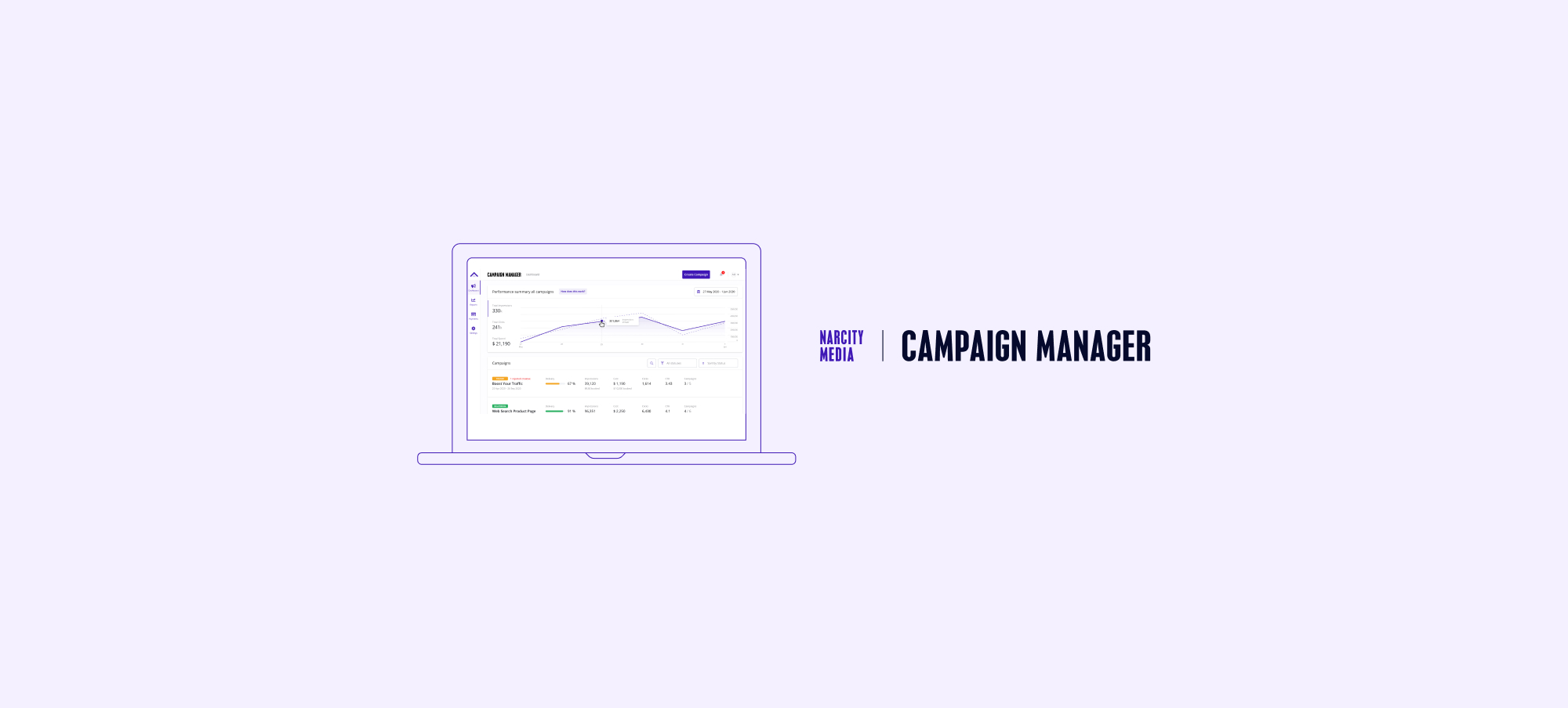 Self-Serve Ad Platform 'Narcity Campaign Manager' (NCM) Officially Launches
Narcity Media is proud to announce the official launch of its self-serve platform Narcity Campaign Manager (NCM). NCM is designed to enable local businesses of all sizes to run display banners and video ads on both Narcity.com and/or MTLblog.com.

Many local businesses are restricted from buying specific advertising inventory on specific sites due to big technology partners that have restrictions. Anyone from mom & pop businesses to national buying agencies can now connect with Narcity's scalable and relevant audience, affordably.

"Our NCM launch is exciting because we're able to connect local businesses of any size to users who actually buy locally. And, it all happens inside a trustworthy, brand safe environment", says Adrian Seeley, Director of Media Sales at Narcity Media.

Partnering with DanAds, which "provides publishers with their own customizable, scalable, white-labeled self-service platforms", will allow nearly one million SMEs in Canada to target potential customers in their cities through this easy-to-use, cloud-based platform. This includes the ability to use keyword targeting; a way to display contextual ads to users who are reading about specific subjects.


Interested in learning more about NCM?

Try it out

or

reach out to us

.