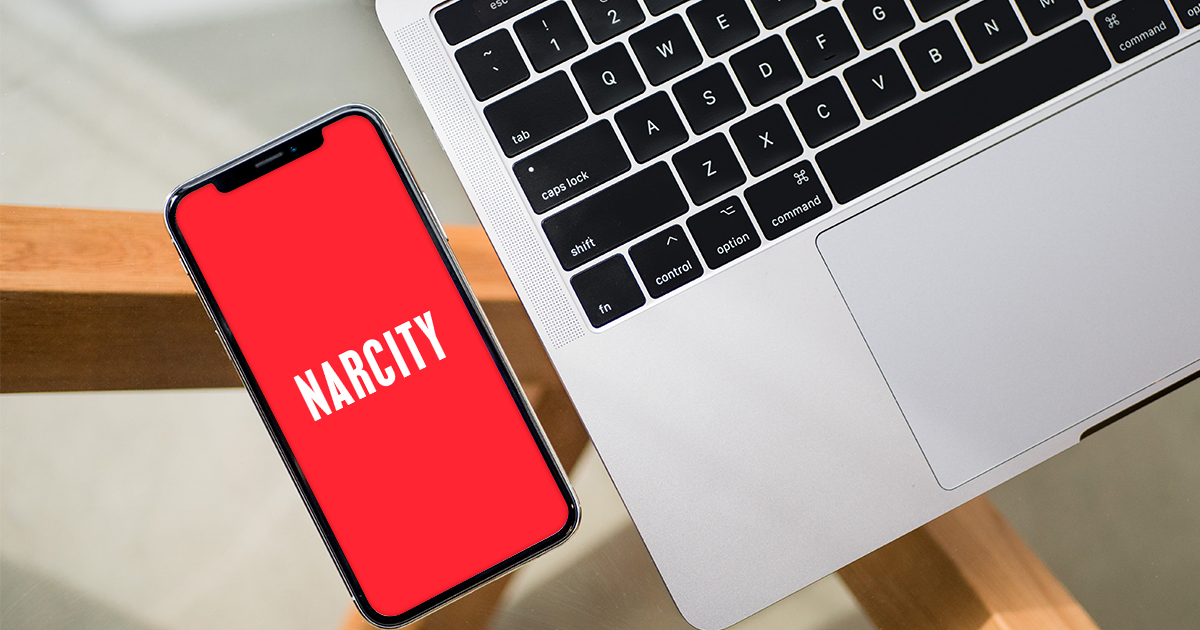 The Narcity Mobile App Has Officially Arrived
One of Narcity's biggest mandates is to make sure millennials are connected with the very best their cities have to offer. And while this mandate is accomplished through our website, and otherwise reaches readers through social media, there's been one avenue we haven't truly tackled until 2019: a mobile app.
True, Narcity did have a few previous versions of an app in beta mode. While those test versions did allow us to perfect and sculpt our official app, the current, official iteration is a unique product that an in-house team of developers and graphic designers have been working on for months.
Interactive, immersive and fully customizable, the Narcity mobile app allows you to pick from three languages (Quebec - Francais; Canada - English; USA - English), pick which specific cities you'd like to receive news from, and even pick which 10 topics you'd like to keep up with. It features a clean, fun interface that mimics the website's layout. The Narcity mobile app is available for both iOS and Android.
Here, Narcity developer Yanick Bélanger tells us about his journey creating the app, and offers a glimpse into what the future of the app might hold:
The Narcity app was built using React Native, a technology developed and used by Facebook. Usually if you wanted to make an app available on both Android and iOS, you would have to write two separate apps as each platform has its own language (Kotlin and Swift respectively) and environment. This means twice the manpower and most importantly twice the costs. React Native allows developers to write a single code base (app) using JavaScript and still be able to publish to different platforms such as Android, iOS, Windows, macOS and even the web.
Before we started working on the app, we had one simple objective for the first version: to be able to access the same content and features as our website. With that in mind, the development started in late May. We were able to achieve that goal in August, just under 3 months, thanks to the power of React Native and our incredible development team.
As time went by we started looking for different ways to change how our users interact with their city, either through photo challenges, live event maps or even augmented reality and machine learning. This is the direction we want the app to take, we want to make it unique and better than any other mobile application in its category.
To check out the Narcity app, download it for iOS and Android!