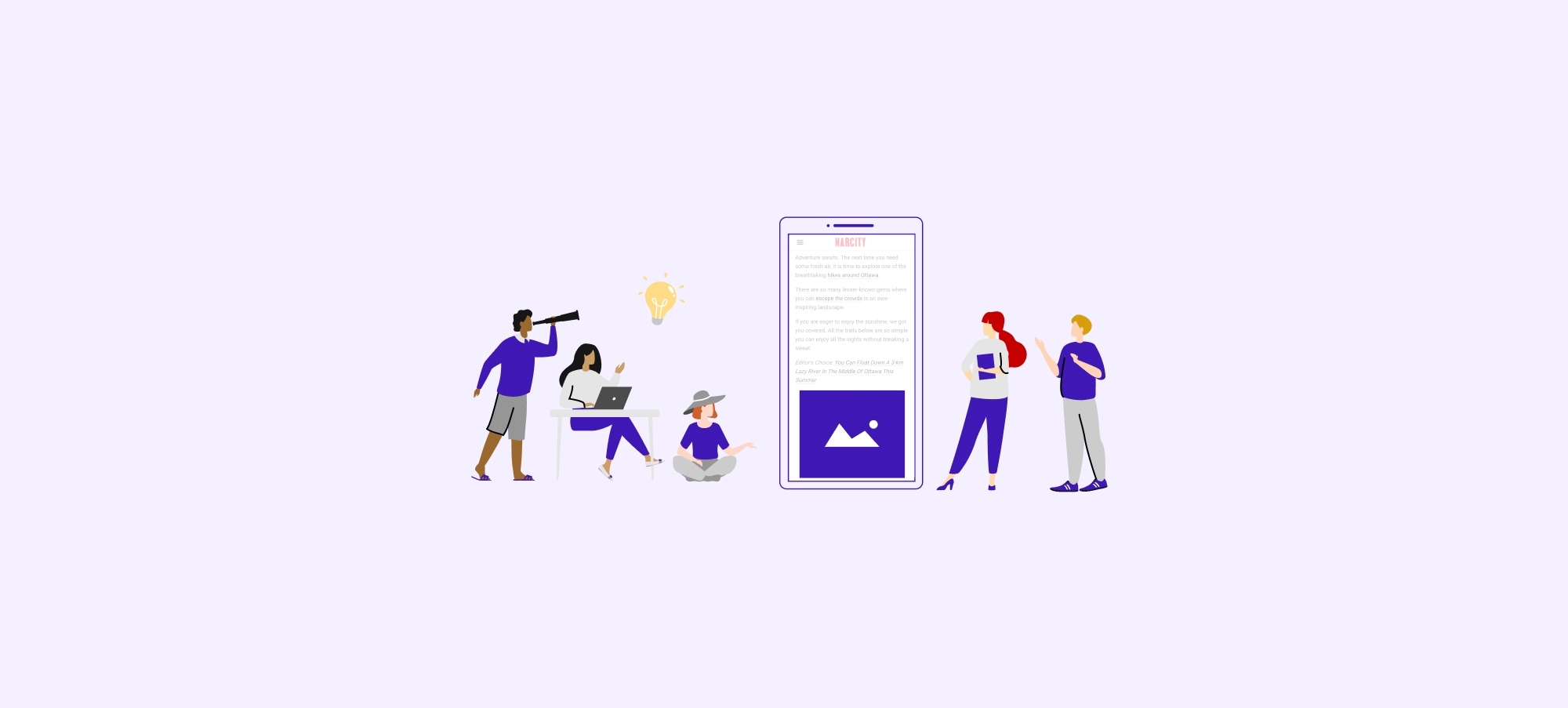 Native Advertising: Capturing Your Audience's Attention
From the ads that appear in your news feed to the branded articles you engage with and the content recommendations you browse at the bottom of the article you just read, native advertising is everywhere.
And whether you've known it or not, you've likely consumed it.
In today's digital-first world, it's one of the many ways marketers are keeping up with online consumer culture — and it's working. There's a reason the native advertising sector is expected to be worth over $400 billion by 2025.
So, what exactly is native advertising?
Native advertising, also known as sponsored content, is a type of paid media that blends in with the publication or media format it's appearing on. It looks and feels like the regular content you'd consume on a daily basis, but with a few unmistakable features.
When consuming sponsored content, you might see the words "Sponsored," "Suggested Post," "Recommended for you" or in the case of most sponsored content articles on Narcity Media, "Presented by."
At Narcity Media, we offer a multitude of native advertising solutions. We strive to create an authentic and trustworthy environment that our partners can leverage to forge long-lasting connections and drive real impact for their business. That's why two in three Narcity readers say that our platform is "useful to discover new brands." (Source: Narcity x Leger 2021).
Why is native advertising so powerful?
Today's consumers are bombarded with ads. Digital marketing experts estimate that we're exposed to around 4,000 to 10,000 ads every day, so it's no surprise that people are starting to ignore content that resembles an ad. Native advertising aims to push through ad fatigue by engaging consumers in the age of "banner blindness" and adblocking. Because sponsored content doesn't "feel" like an ad and is customized (native advertising has always been tailored to the user's experience) consumers are more likely to respond to it, which is why two out of three Generation X and Z consumers trust branded content more than traditional advertising.
How is native advertising different from display ads?
Display ads have been the go-to online strategy for businesses but lately, they're choosing native advertising that's similar in format to the content that their target audience is already consuming. Why? Because native advertising is non-disruptive, has higher engagement and results in more revenue.
The biggest difference between display advertising and native advertising is that the latter doesn't look like an ad. Where the key to display advertising is creating simple, eye-catching banners that are designed for quick conversion, the key to native advertising is creating content that is appealing, relevant and non-intrusive.
But while native advertising does have its advantages, like sophisticated targeting and higher CTR, that doesn't mean that there's no longer a use for display advertising. In fact, many businesses will find that by leveraging the different strengths of native and display advertising in their online strategy, they have more opportunities to engage consumers and increase conversions. As experts in both display advertising and sponsored content, Narcity Media can help you with both for your next digital campaign.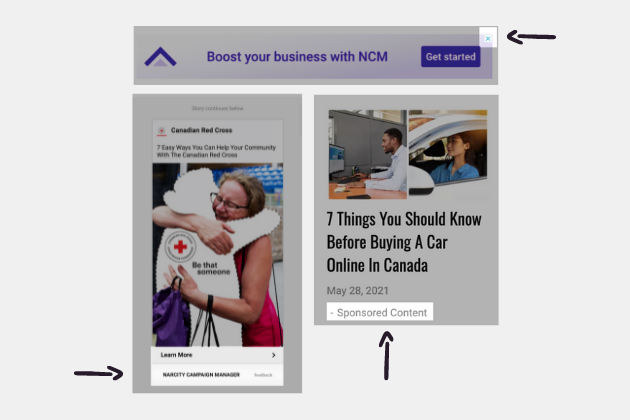 NCM's self-serve ad platform is designed to help local businesses like yours reach the right audience at the right time through an easy-to-use platform.
Reach out to us if you have any questions!