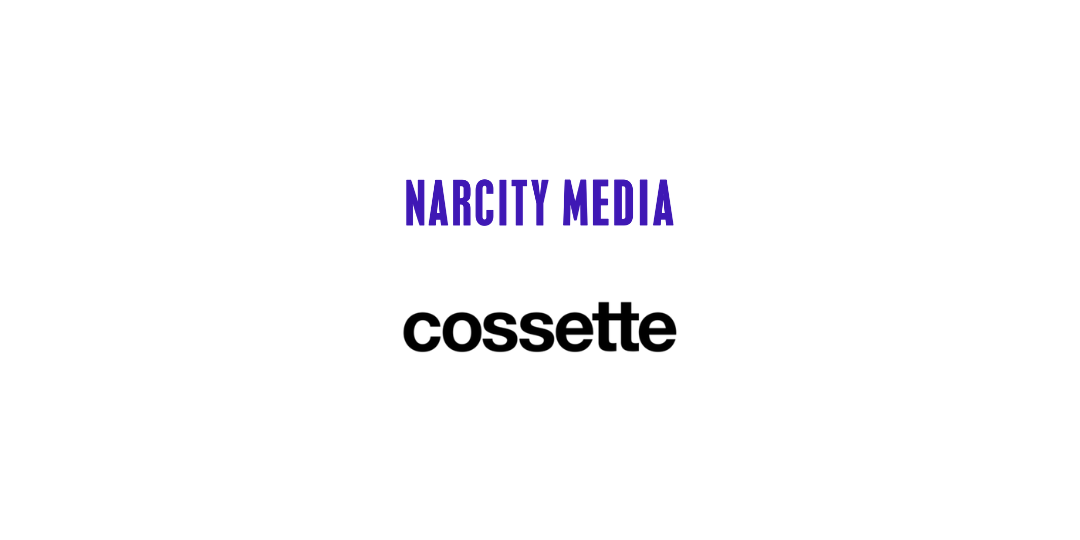 Narcity Secures Year-Long Agreement with Cossette Media
Narcity Media, the leading publisher for Gen Z and Millennial content in Canada, is pleased to announce that it has signed a year-long agency agreement with Cossette Media.
Narcity Media has been working with Cossette Media, part of the Plus Company umbrella, for numerous years and through this formalized agreement, will now be providing a year-long partner preferred rate on branded content activations for a number of their clients, as well as digital display and video advertising.
"We were already working closely together so it was natural to grow our partnership beyond IOs, especially with a creative organization like Cossette Media," said Adrian Seeley, Senior Director of Media Sales. "Collaboration between publishers and agencies is not a new concept, but we believe partnerships like this will create a new standard in media for others to follow."

The partnership also aims to increase trust and streamline communications between the entities through direct lines. "The level of trust between our organizations couldn't exist without our dedicated client services and execution teams, which we hope to build on even more," Seeley added.
The agreement begins immediately and also includes regular business reviews, charity considerations and new product offerings. "Now that we are strategic partners, we look forward to building a stronger and deeper relationship with Cossette Media's team and their accounts," Julien This, Associate Director, Accounts, added.
Cossette Media is an award-winning media agency based in Quebec City. They have offices in Montreal, Toronto, Vancouver and Halifax.
To learn more about this agreement, reach out to Narcity Media's Associate Director of Accounts, Julien This.