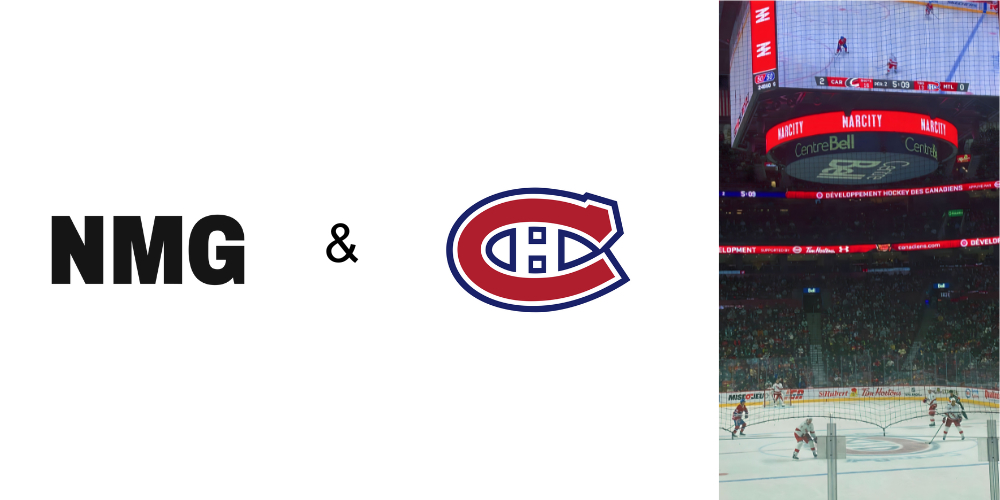 Narcity Media Group Celebrates Renewed Partnership with The Montreal Canadiens
For our French-speaking audience, we have a French translation of this post available. [Read in French]
Narcity Media Group is thrilled to announce the continuation of its strategic partnership with the renowned Montreal Canadiens (Group CH) hockey club. This marks the third consecutive year of collaboration, highlighting our dedication to enhancing the connection between brands and their local communities.
A fusion of two powerhouses, the alliance between Narcity Media Group and The Montreal Canadiens epitomizes the essence of deep local connections. Through our past collaborations, we've harmoniously blended the energy of hockey, Quebec culture, and Montreal's spirit into compelling content for our audience. With the renewal of this partnership, we reaffirm our commitment to delivering enriching narratives that resonate with both the vibrant Montreal community and the broader Quebec audience.
Building upon our established foundation, fans can anticipate an elevated content experience that delves deep into the world of hockey, Quebec culture, and the Montreal Canadiens' spirit. From tailored articles and social media campaigns on Narcity Québec and MTL Blog to exclusive game-day specials, this partnership promises to bring the fervor of hockey right to the screens and hearts of our audiences.
Our enduring partnership with the Montreal Canadiens is not just a testament to our reach but to the tangible results we consistently deliver. It exemplifies Narcity Media Group's unmatched ability to bridge brands with an engaged audience, spanning from millennials to Gen Z and Gen X, who are seeking discovery.
To brands aspiring to craft their narrative, this partnership serves as an archetype of how genuine storytelling, deep local connections, and broad impact harmoniously converge and drive meaningful results. Our track record, punctuated by such successful alliances, is a beacon for those desiring to genuinely connect within specific locales or achieve impactful resonance on a national scale.

To learn more about our solutions, explore our Media Solutions page or chat with a member of our sales team today.