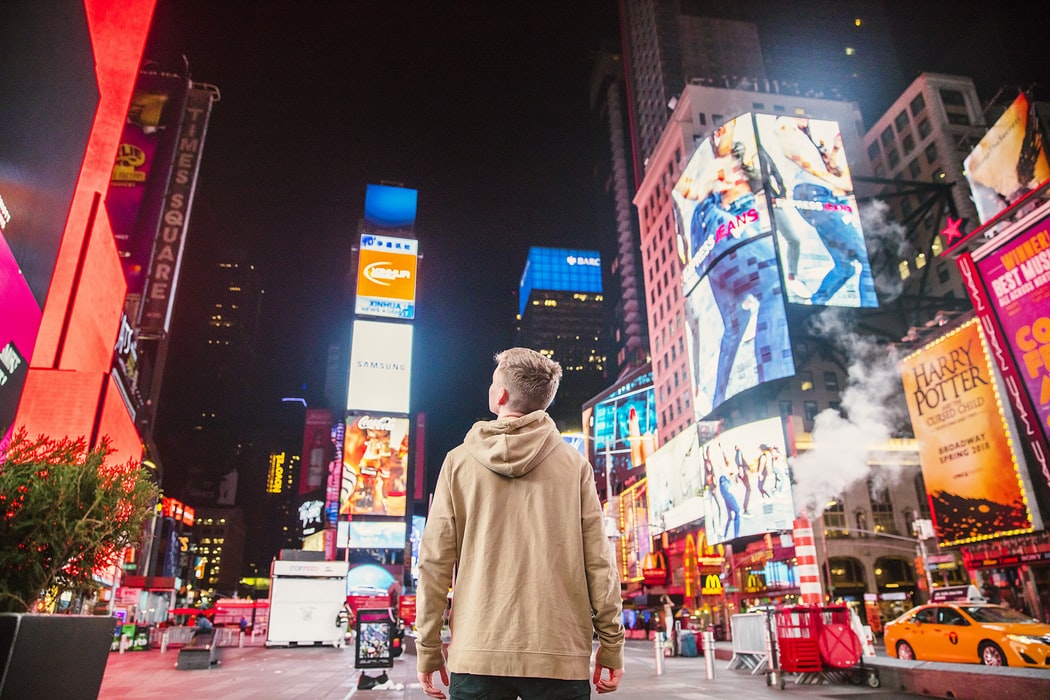 5 Steps To Creating Highly Effective Content
As the CEO of Narcity Media, people ask me the same questions over and over. How do you create content that works everywhere? How can you make something go mainstream? How can you predict if something goes viral?
Here's a question that opens up the much needed conversation of effective content creation:How do you, as a content creator, marketing chief or business owner create content that has the potential to reach the most people, without spending a fortune on Ad Spend or making different versions of your original content?
In this article, I'll explain 5 critical observations and steps to creating mainstream content that can cross multiple cultural boundaries without costing you either additional time or resources.
1. Create content based on your end goal
The first thing to consider when you're creating effective content is your goal. You need to create content with an end goal in mind and treat each piece as a marketing campaign. Ask yourself the following questions: What is my target demographic for this content piece? What age are they? What do I want them to think when they see my content? What do I want them to do after?
By thinking of the results of your campaign first, you've essentially created context for your material. And context is the first step to creating highly effective content!
2. Creating content based on your unique offering
Now let's say you've identified the context of your content (oops... marketing campaign!). Your next step is identifying what you'll be creating. Here's an example from a restaurant business owner from Vancouver, Canada.
"I want to do something around my new restaurant opening in Toronto. I have 3 weeks to create a big buzz around it. I don't know how to create buzz in Toronto, I only know that people love my restaurant in Vancouver. What are my next steps?"
This is a very common scenario, and we get these requests from local business owners frequently. It starts with finding out what the "unique" thing your business offers is. This is the single most important thing you need to consider when creating a "buzz" in a new area where you have no brand recognition.
The next step is using your "unique selling point" - or USP - to create the content.
3. Creating content based on your new market
When creating your content for multiple demographics or when attempting to reach a new audience, it's important to not just "translate" or "repurpose" your content. It's tempting… minimal costs, minimal time, right?
Well, if you want to create highly effective content, you need to consider many different variables, such as:
The context:
- Will your new audience consume the content within the same context? If yes, then you're already on the right track. If it's in a new context, like using a different advertising platform to reach this new audience, you absolutely need to adapt your content to this new context.
Slangs / Taglines:
- Something not many people consider. If you're used to creating content that resonates with your community in your area, chances are you're using a great tagline that fits with your brand and existing clients. This needs to be adapted for your new market.
Cultural background:
- Use images, phrases, and cultural identifiers that actually relate to the new audience's background. This will make all the differ
4. Promoting content across geographic areas in a cost effective way
You want to make sure that your content is optimized for geographical amplification and distribution.
Here are a few pointers:
- Make sure your content packaging is solid for social. That means, "Would you click on your content if you were passing by it in your newsfeed?"If you wouldn't click yourself, it probably won't work.
- Make sure your content appeals to the biggest segment in your targeted audience. Don't try too hard. Make your content simple and straight to the point. And make it so that the majority of your segment can relate to it. Make it relatable.
- Use Facebook advertising. Facebook's ad tools are literally built around local and national content amplification. It allows you to scale your content to multiple different demographics based on lowest prices automatically.
5. Realizing when something just doesn't work
The last, and probably most important, thing is the analysis that needs to be done during the promotion - and after. This is the edge that digital content gives you over traditional content, real-time results and feedback. You need to take advantage of that.
Analyze and do things such as:
- Your organic reach. Are you getting a good ratio between the people that saw your content and the people that follow you
- Analyze your ROI. Are you on track to meet your content objectives identified in Point #1? If not, try tweaking the packaging, targeting, or even the actual content. Keep testing.
- Stay connected and respond to your community. You might get some good insights from people that interact with your content. Do not ignore any feedback you get as any feedback is crucial for the evolution of your content and voice.
Liked my guide? Follow me on LinkedIn and Twitter for real-time updates on my new content!